Detailed Gardening Services in Pymble
Enlist the help of the Fantastic gardeners, who will transform your garden into a green masterpiece!
Minimum-contact appointments
Easy online booking in a matter of minutes
Available for any day of the week, including Saturdays and Sundays
Special hourly rates with our Fantastic Club

How to book our gardening services in 4 easy steps
Enter your postcode
This way you will be redirected to the gardening experts, who are closest to your location.
Share your gardening needs with us
Choose the type of gardening tasks you want to have done. You can select a single service or combine multiple - it's your choice.
Pick a day and time
We are available 7 days a week, so pick the most suitable day and time from any of our available appointment slots that you can see online in real-time.
Finish your booking
Your gardening appointment is now booked! Very soon you'll be enjoying your perfectly-manicured garden!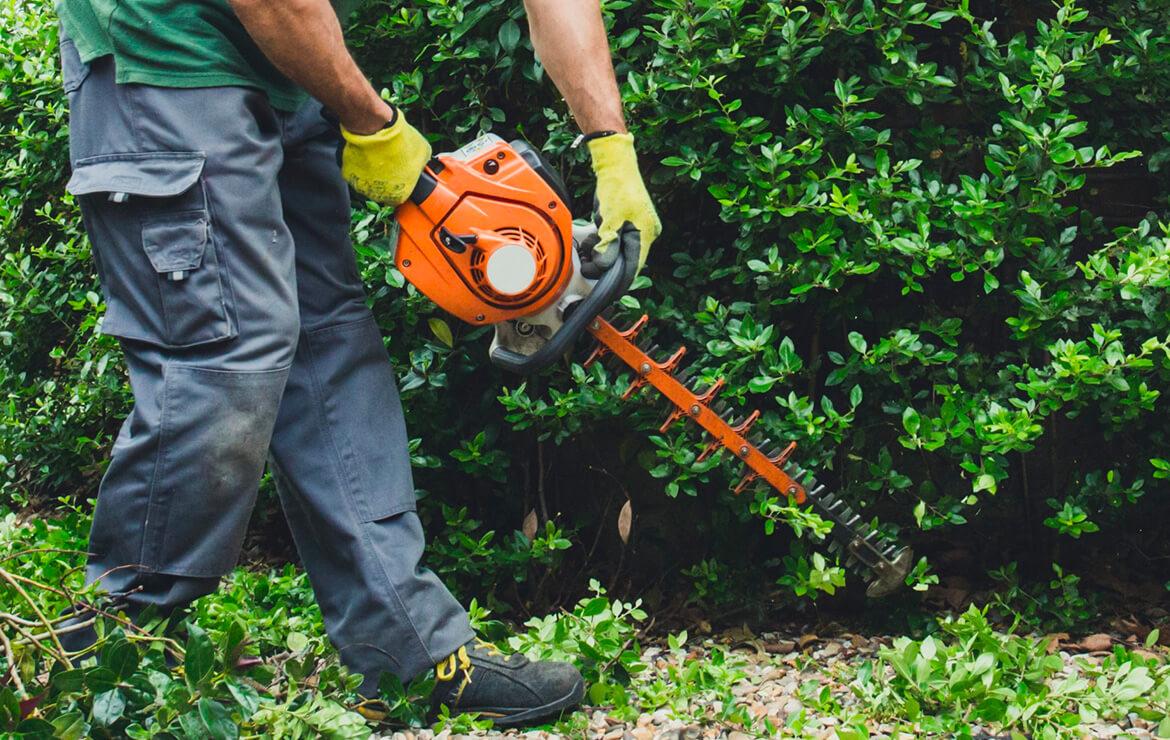 What else can you book with your gardening in Pymble?
Garden clearance
If you need to have your overgrown outdoor space tamed and cleared of any unwanted vegetation, worry no more! The Fantastic gardeners in Pymble have all the tools to get the task done, so you can start planning on what to plant and how to design your green space.
Weeding
Weeding is a laborious and never-ending gardening job, of course, and it can be hard on your back or knees. Hence, why not leave it to the fit and experienced gardeners we work with, and enjoy your spare time doing something far more enjoyable and interesting?
Lawn care
Mowing, edge trimming, fertilising, watering, weed and moss control can be all part of your comprehensive lawn care plan with us. So, depending on the season, local weather conditions on the specific visit day and so on, you can require a particular lawn maintenance task to be done by your skilled and dedicated gardeners.
Hedge trimming
Hedge trimming is something you can easily mess up without the right equipment or expertise. That's why we recommend leaving the job to a skilled professional, like the ones you can find in Fantastic Services. They will get rid of dead and ill branches, trim to the desired length, and make sure the shrubs are looking their best.
How we do professional gardening in Pymble
Enjoy our gardening expertise, be it on a regular basis or as one-time assistance, whenever the need arises!
Meet the gardeners
They will come promptly at the time you've booked, ready to hear about your gardening job you've got for them. Note that you can meet the gardeners or arrange a key pick-up and just leave a to-do list for a minimum-contact service.
Discuss your gardening needs
Once the expert gardeners gets familiar with your specific needs, they'll get down to do the job at hand.
Relax while the work gets done
The gardening pros we rely on have all the qualifications and experience in transforming your garden and maintaining it to look lush and beautiful. Their expert knowledge on plants and how to care for them has been proven over the years, during which they have been part of Fantastic Services. So, be sure that your backyard space, green areas and flower beds will be in great hands!
Your garden is now in perfect shape
Tell us what you think about our treated garden. Were the hedges trimmed as your expectations? Was your lawn cleared of debris the way you wanted it to? Do you enjoy the flowers planted to your newly created flower beds? We love getting feedback from our clients, so help us keep delivering the highest standard of service possible!
The advantages of appointing a Fantastic team of gardeners in Pymble
All your gardening needs, covered by the same company with high-standard results!
A flexible schedule - The Fantastic gardeners work every day of the week, including weekends and even on public holidays.
Quick and professional - Like with our other property maintenance services, our gardening solutions are performed by highly skilled professionals with years of experience.
Serving business clients, too - Our garden maintenance services are available to business property owners, too, so your company's green space can be attractive and inviting at all times.
Easy online booking - No more waiting on a busy phone line, just use our mobile app or this website, and schedule your gardening service in minutes.
Affordable rates - We do the best to keep our rates competitive for our clients all year round - reduced during the winter and affordable during the summer season.
Fully equipped professionals - The multi-skilled gardeners use professional gardening equipment and manual tools. They can also deliver materials and plants for you, upon request.
100+
lawns brought back to life
*Data has been extracted from our internal database for the past 12 months
You can become a member of the Fantastic Club today and take advantage of all the amazing benefits that come with it, including discounted rates and special offers.
Gardening quotes from Pymble:
Hello! I would like to have a garden service on a fortnightly basis? It's for a small garden with a small lawn. We don't have green waste bin. Send a quote by email, please.
Service: Gardening
Hi, I have a lawn on one side and bushes and flowers of the other. I need lawn mowing and weeding of the flowers. Can you add some paths between my flowers? Do you deliver the
needed stuff?
...

More
Service: Gardening
Hello. I am in need of lawn mowing in my garden, not very big. It's a bit overgrown as it's been a long time since the previuos mowing. Can you do on Monday? Thank you for you
r time!
...

More
Service: Gardening
How much does a gardening service in Pymble cost?
The average cost of our professional gardening services in Pymble is around $237.
67% of our customers in the Pymble area request a regular gardening service.
One out of five gardening customers in Pymble takes advantage of our Fantastic Club membership!
Nearly 37% of our customers combine professional gardening service with Fantastic cleaning!
*Data has been extracted from our internal database for the past 12 months
Want to start your own gardening business in your area?
Starting your own business can be a terrifying prospect. There is so much that goes into starting a business that can put off the uninitiated. But not if you're a franchise partner of Fantastic Services. You will get all the support you need with your business, including supplying you with a suitable vehicle, tools, and clients to get you started. Plus, you'll have access to our Fantastic Academy, which offers a whole host of training courses, ensuring you are armed with all the knowledge that you need to get the job done. Learn more!
Pymble working hours and coverage
Local line: 1300 233 268
Email: pymble@fantasticservicesgroup.com.au
Local office: Pymble
Working hours
Monday

8am-6pm

Tuesday

8am-6pm

Wednesday

8am-6pm

Thursday

8am-6pm

Friday

8am-6pm

Saturday

8am-6pm

Sunday

8am-6pm
Get your garden into shape with our regular garden maintenance service in Pymble!