4000
services provided every month
Fantastic Services was born in 2009 out of the shared vision of two enterprising individuals, Rune Sovndahl and Anton Skarlatov, who believed that they can leave their hallmark in the home services sector by introducing a very different business model, based on partnership and mutual respect. The company founders embarked on a journey to success by simply harnessing their entrepreneurial spirit and innovative thinking, combined with the endeavour to bring the home cleaning service industry to a whole new level. Their approach to the new business venture was simple and yet, rewarding.
So, the 360 degree happiness credo was born. For Rune and Anton, traditional vertical hierarchical structures often hindered a company's success and its potential expansion when it came to growing their business in the home service industry field. So, from a small cleaning company they built a multi-operational enterprise that was based on a wide network of productive partnerships. The boosted morale and increased motivation of all parties, involved in the daily service provision and business activities, ensured a growing base of happier customers.
Anton Skarlatov
Founding Director
Anton's proven professional success includes working with companies like Mitchells & Butlers and City Inn. His flair for enterprise and passion for people contributed to Anton's decision to establish himself in the customer service industry. His forward thinking and natural understanding of customer needs, as well as his vast appreciation of innovation and technology, helped him start out his own client-orientated home services business. And meeting Rune simply fast-forwarded its success.
Rune Sovndahl
Co-founder and CEO
Rune's professional accomplishments include working for a number of reputable Michelin-starred restaurants, a popular travel agency and major telecom providers. He has also served in the Danish royal Navy. Rune's talent for identifying opportunities, his natural organisational and design skills, and affinity for people have prompted him to take many initiatives, which resulted in achieving a high level of customer satisfaction, optimised business operations and inspired company's crews.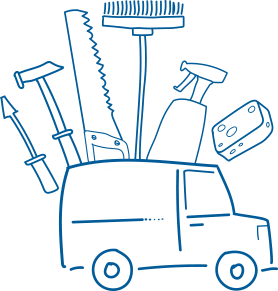 The one-stop shop for all home services
Fantastic Services can be your assistant for all your home cleaning and maintenance needs. With 25+ specialised services to choose from, this is the place to be whenever your home or office demands professional attention. Over a thousand fully qualified service technicians and cleaning specialists have joined the Fantastic crew to deliver valuable expertise and showcase their passion for what they do.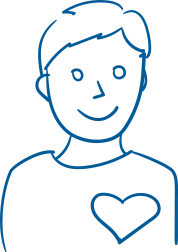 The Fantastic 360 degrees satisfaction
The Fantastic principle of 360 degrees happiness derives from our clear vision that unhappy people do not render their full potential but contribute to undesirable service end results. Happy clients come with good service, which often depends on the high level of motivation of service providers. Equal opportunities, vocational training programs and incentive schemes are all an integral part of our company's policy. The result is hard-working teams of specialists who take pride in their job. We are not satisfied until everyone is 100% satisfied!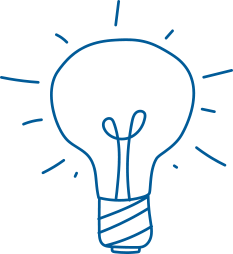 A winning formula of innovation and people
We are a technologically-minded company that is here to make your life simple. Time is money, so we respond fast to your cleaning or property maintenance needs. You may be running your own business on the go or have a busy schedule. Then, simply request a helping hand via our 'GoFantastic' mobile app anytime and we'll be at your doorstep whenever it suits you. The people behind Fantastic Services are people like you.
Our Fantastic Family Tree

2010

The branch that started it all. Professional cleaning services for you home and office, always at your disposal.

2011

Professionals with only one mission - to make your garden look better than ever before.

2015

Fantastic Handyman is the brand to look for when you need renovations, fixes and fitting around the house.

2015

All the creepy crawlers, rodents and flying pests will be a thing of the past when you hire Fantastic Pest control.