Boost Your Earnings with Us
Become an affiliate partner of Fantastic Services Group and let your blog bring you some nice revenue!
It's easy to join
Monetise your website, earn with us offline or opt for a combination of the two
Accept our affiliate terms by signing an agreement
We supply you with your hard-copy marketing essentials or affiliate referral links
Get paid for every customer you send to us and becomes our client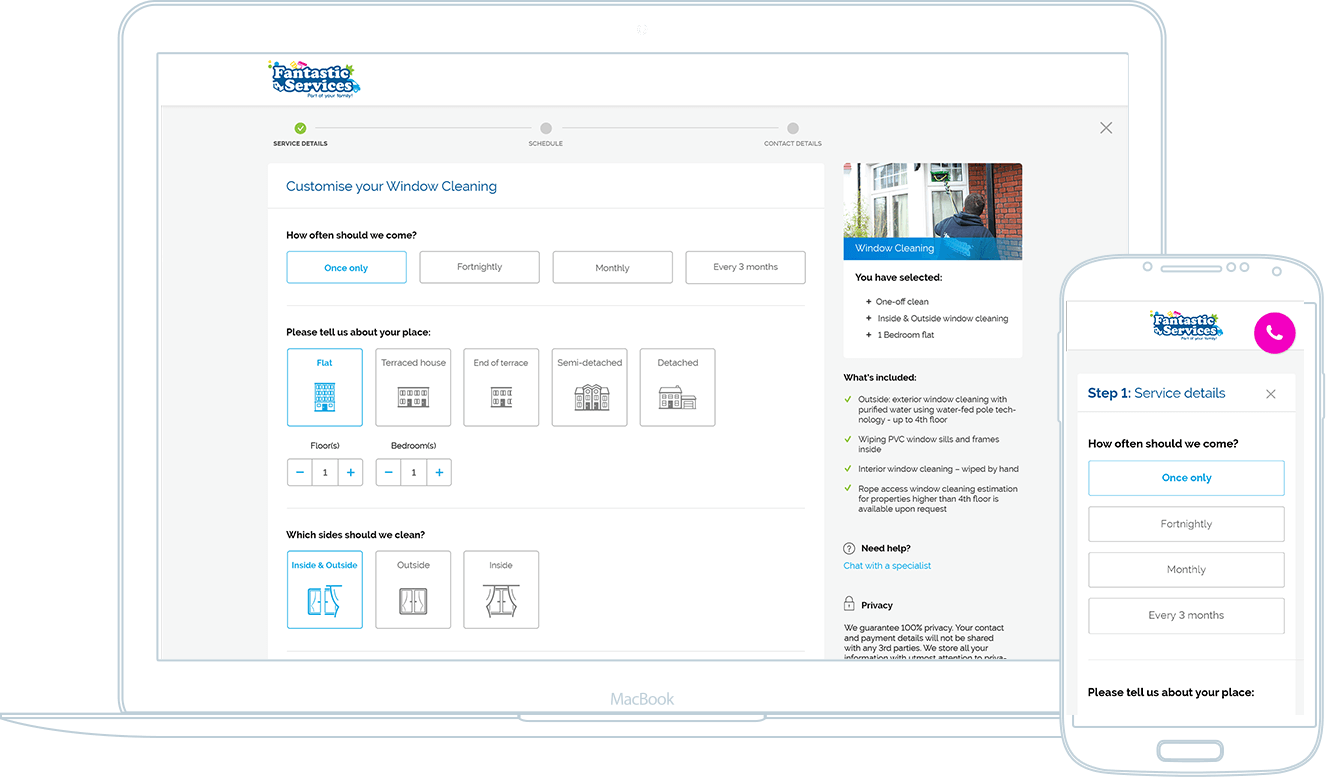 Who can generate an additional income with our affiliate offer?
Have you developed an app?
Unite forces with our GoFantastic app and earn some extra money to invest back in the upgrading of your own application, while your clients on the go get introduced to our home services!
Are you a niche blogger?
If you love writing about what we love doing, then why not let us make you richer in the process? Or you could help your online business grow in partnership with us by generating referral revenue.
Harness our marketing opportunities to your advantage offline!
You need not have an online presence to earn an extra dollar with us. By distributing our free promotional materials to your customers, you can get potentially a tidy profit without much effort.
You've got nothing to lose to become our affiliate partner
Boosting your takings won't cost you anything
Become our affiliate advocate for free and start getting those referral fees with every lucky click. Let your own app or website convert your visitors and get rewarded for every successful sales lead.
Match the needs of your clients by giving them more choice
Offer your clients a positive co-branded experience through a better exposure to choice and turn this to your competitive advantage and financial benefit.
Track your earnings with your personal CRM account
Monitor your affiliate activity and get a detailed record for every referred customer who brings you a well-deserved commission.
Here's how numbers convert into monetary returns for you
Let us introduce you to some facts! We are one of the most loved and recognisable brands in the Australian home service market. With our high standard service provision and the help of dedicated sales operatives, we boast a 50%+ conversion rate. This can be naturally associated with generating high-value sales leads, which makes it easier for you to convert your online or offline referrals into a revenue
We are delighted to share with you that we have more than 40 winning affiliates who receive over 1000 leads per day. So, why not join them and let us help you better your business opportunities by embracing our affiliate programme? We will:
Introduce you to your very own CRM account where you can keep track on your affiliate activity and view your client referrals records;
Send you promptly your transparent revenue reports every month;
Provide you with expert advice from a qualified account manager when you have questions