Regular domestic cleaning service in just 4 steps
1.
Fill in your area postcode
Use our fast and convenient booking form to schedule your service with just a few clicks.
Customise your cleaning session and pick a date and time that suits you best.
They'll take care of your home cleaning and chores. We'll send the same cleaners every time.
Spend it with the family instead of worrying about household tasks.
Hire regular house cleaning services and go live your life
Don't we all have a household chore we hate? Ironing? Cleaning the bathroom? They're all exhausting tasks and take too much of our precious free time. We know the struggle of maintaining a home clean and tidy.
That's why we offer housekeeping as part of our professional house cleaning services. While we're taking care of your chores, you'll have more time to spend with your family and friends.
A consistently clean home
Our dedicated team will ensure your living space is maintained to the highest standards, providing you with a comfortable and welcoming environment every day.
Customised cleaning plan as per your needs
The expert cleaners work closely with you to create a personalised cleaning plan that fits your specific needs and preferences. Your satisfaction is our priority.
Professional detergents and equipment
We use top-quality cleaning products and tools to deliver exceptional results. With Fantastic Services your home will receive the care it deserves.
No long-therm contracts and hidden charges
We value transparency and flexibility. Enjoy the convenience of our services without being tied down, giving you the freedom to choose what works best for you.
Professional cleaners' checklist for regular domestic services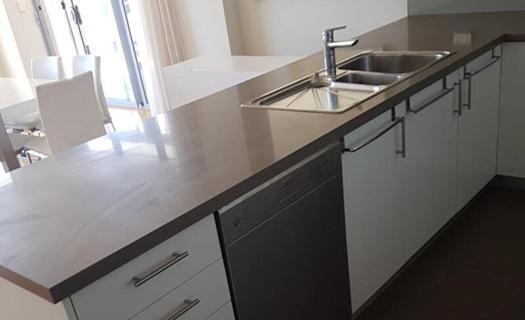 Kitchen
Polish clean benchtops, sinks and appliances from outside
Dusted and wipe all surfaces
Load / unload dishwasher
Clean mirrors
Remove any cobwebs
Vacuum and mop the floors
Empty bins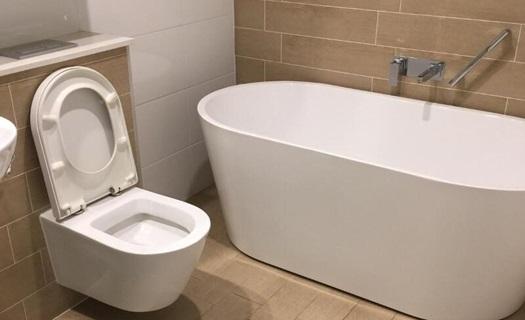 Bathrooms
Clean sink and bathtub
Polish basin and chrome metal parts
Clean bath, shower and shower cabin
Disinfect the toilet bowl
Clean fixtures and fittings
Mop floors
Empty bins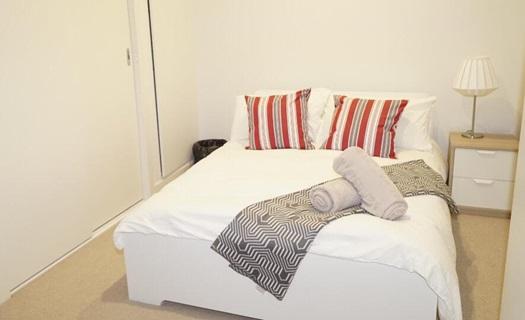 Bedrooms
Dust and polish all surfaces
Clean all door handles
Wipe window frames
Make bed
General tidy up
Vacuum carpets
Wash floors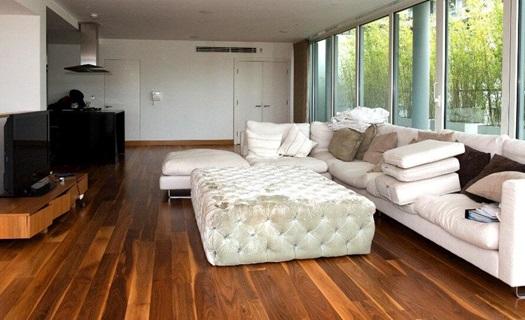 Living areas
Shelves, window sills, railings, mirrors, wooden surfaces are wiped clean
Dust under and top of all items
Soft furnishings are vacuumed
Wipe skirting boards
General tidy up
Mop and vacuum the floors
Empty the bins
List all your housekeeping tasks and let us handle them
That is right! The only thing you will need to do is to present your personal housekeeper with a customised cleaning schedule and they will take over from that point. Whether you are in a full-time job or a busy stay-at-home mum, the housemaid is here to help maintain your place in an orderly and clean state.
The great news is that they embrace your vision about what this means to you and how it is done. The housekeepers can perform all kinds of tasks, from cleaning the windows and blinds to ironing some clothes as an extra service.
Take advantage of our Catch up cleaning service
What is a catch up clean? Sometimes our housekeeping becomes overwhelming, and we don't have the time or energy to do the cleaning we need.
Our catch up service is designed for keeping up with the cleaning tasks that haven't been done in a while. Perfect for the moments when we're in the middle of a busy season and need to reset and refresh our home.
Booking a "catch up cleaning" before the spring season will help you maintain your household chores with just a one-off session.
Regular house cleaning in Melbourne, Sydney, Brisbane and more!
Housekeeping is just a part of our home services portfolio.
Other regular services we can help you with are garden maintenance and even occasional carpet cleaning and deep upholstery cleaning. If you have any questions, ring us up, our customer service team will gladly assist you.
Frequently asked questions
Q: Are your housekeepers insured?

A: Yes. All the house cleaners are fully insured, trained and monitored by quality control supervisors.

Q: Can I have a professional cleaner, who comes twice a week to help?

A: Yes. Just specify your request when you book our regular house clean service online or inform your customer care representative over the phone.

Q: Do you offer regular cleaning for offices?

A: Yes. Please, book our office cleaning service and let your customer service agent about your specific requests.

Q: Do you have a minimum booking time policy?

A: We advise that clients book at least 2 hours for an hourly based house cleaning service to ensure that the job is executed to the highest standard.
Q: Do I need to postpone my regular session if it falls on a Bank holiday?

A: Not at all. We operate 7 days a week and we do not charge extra for bookings during weekends or public holidays, as long as they are within our working hours - 8:00am until 6:00pm. rates can be higher for appointments outside standard working hours.

Q: Is it alright if I am not at home during the service?

A: Yes. You will need to specify a means of letting the cleaners in your property. Many of our clients arrange for someone else to open the door. When booking a daily or weekly house cleaning, you can supply your housekeeper with a key.

Q: I would like to change the day and time of my cleaning session. How can I do that?

A: Just contact our customer support via phone, email or chat at least 24 hours prior to the scheduled service.

Q: Will the cleaners stay for the full time agreed for the service?

A: Yes, the cleaners will stay as long as you asked unless you request otherwise. Have in mind that the minimum of a cleaning session is 2 hours.

Q: I am going on a holiday. What do I need to do?

A: You should let us know at least 48 hours priors to the service and we'll change the date and time of the session at no extra charges. We will keep your regular cleaner slot in our schedule up to 3 weeks skipped in a row.

Q: What if my cleaner is sick or on a holiday?

A: We will let you know as soon as possible and will arrange a replacement cleaner while yours is away.

Q: I want to add extra hours to my session just this week. How can this happen?

A: Just contact us and let us know how many additional hours you need and what needs to be done during this time. It's best if you list your priorities for the session.

Q: What is your process of recruiting cleaners?

A: We do an ID and reference check. We conduct two interviews - one over the phone, and one in-person to ensure we only hire reliable and professional people. All the cleaners are also police checked.

Q: Can I request a new cleaners?

A: Of course, just contact us and we'll help you make the arrangements upon your request.

Q: Are there any hidden costs?

A: All costs are included in the final price. You can have additional charges only if you decide to add extra hours or additional services to the cleaning sessions.

Q: What does the regular cleaning service include?

A: The cleaners will follow a checklist and list of priorities, provided by you. You can have different priorities every session, but you need to let us know about any changes at least 24 hours prior to the service.

Q: How should I pay the cleaner?

A: We accept debit and credit cards, standing order or bank transfer. If you choose to pay by credit/debit card, the payment may be processed at the time of booking or at any time before the service.

Q: Why the rate for one off cleaning appointment higher than regular appointments?

A: The one-off cleaning is more thorough cleaning session and in many cases requires different training. The domestic cleaning can be booked weekly or fortnightly for general maintenance of the property and it also gives a discount per hour for using us regularly.

Q: Is there a contract for a certain period?

A: You can use the service for as long as you want. If you want to terminate your regular appointments permanently you need to contact us and give us 7 days notice. (minimum of 2 sessions apply)

Q: What if a cleaner damages something on my property?

A: Contact us as soon as you notice any damages and if confirmed we'll do our best to amend this in your favour.

Q: What if I'm unhappy with the work done?

A: This is unlikely to happen, but in that case, we'll be happy to arrange a replacement cleaner or visit of our Quality Control Manager on-site to make sure we provide the service up to the highest standard.

Q: What are your working hours?

A: Our cleaners usually start at 7:30 - 8:00 am and finish work by 5:30 - 6:00 pm. We also work on weekends and Bank holidays at no extra charges.

Q: Do you provide the cleaning detergents and materials?

A: Usually, the domestic cleaners come prepared with all detergent and materials needed for the job, but if you want to use yours, we can do that too.

Q: Can I specify on what day the cleaner should come?

A: Yes, you can specify your preferred day and time and we'll be happy to arrange it.

Q: Can I ask the cleaner to clean the carpets and the exterior windows?

A: The domestic cleaners can vacuum the carpets. If you need a deep steam cleaning service, we'll be happy to organize a separate professional service with trained carpet technicians. The domestic cleaner can clean the windows inside and out as long as they're reachable without a ladder. If that's not the case, you can book a professional window cleaning service separately.

Q: Can you hand-wash my clothes?

A: We offer laundry service, only if there is a washing machine available for the cleaners to use.

Q: Can I ask my cleaner to pick up the dry cleaning?

A: If the dry cleaning is on max 5 min walking distance and the booked time for the service allows it, yes, you can.
See What Our Clients Have to Say