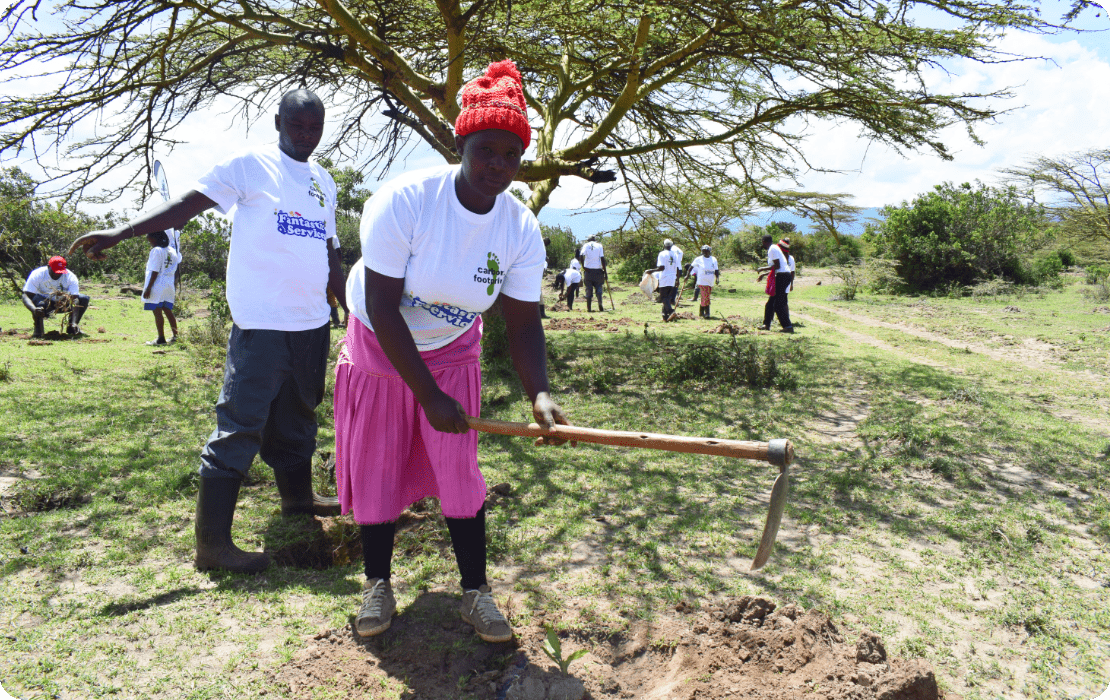 Participation in UN SDG projects

3

7

4

9

8

trees planted
We are allocating resources to projects related to the UN's Sustainable Development Goals.
We support the Pacajai REDD+ Verified Carbon Standard (VCS) reduction project concerned with preventing deforestation.
We are planting trees around the world – 34,375+ trees planted.
Our services are becoming more sustainable
Eco-friendly cleaning products
We are committed to using the most nature-friendly cleaning products available on the market that were manufactured responsibly with biodegradable ingredients. Here are some examples:
End of Lease & One-off Cleaning - 80% sustainable ingredients
Carpet and upholstery - at least 70% sustainable ingredient
Regular cleaning - 90% sustainable ingredients
Restoration over replacement
Your mattress, upholstered chairs, cosy sofa, exquisite rugs, essential oven, fridge, and countless other household items can get a new lease on life with our expert cleaning services. We leverage state-of-the-art equipment and techniques to restore them to their former glory, making them look and feel almost brand new.
But it's not just about aesthetic transformation. By opting for restoration over replacement, you're making a powerful choice to reduce waste. Why discard items that are fully functional when a thorough professional clean can restore their charm and usability?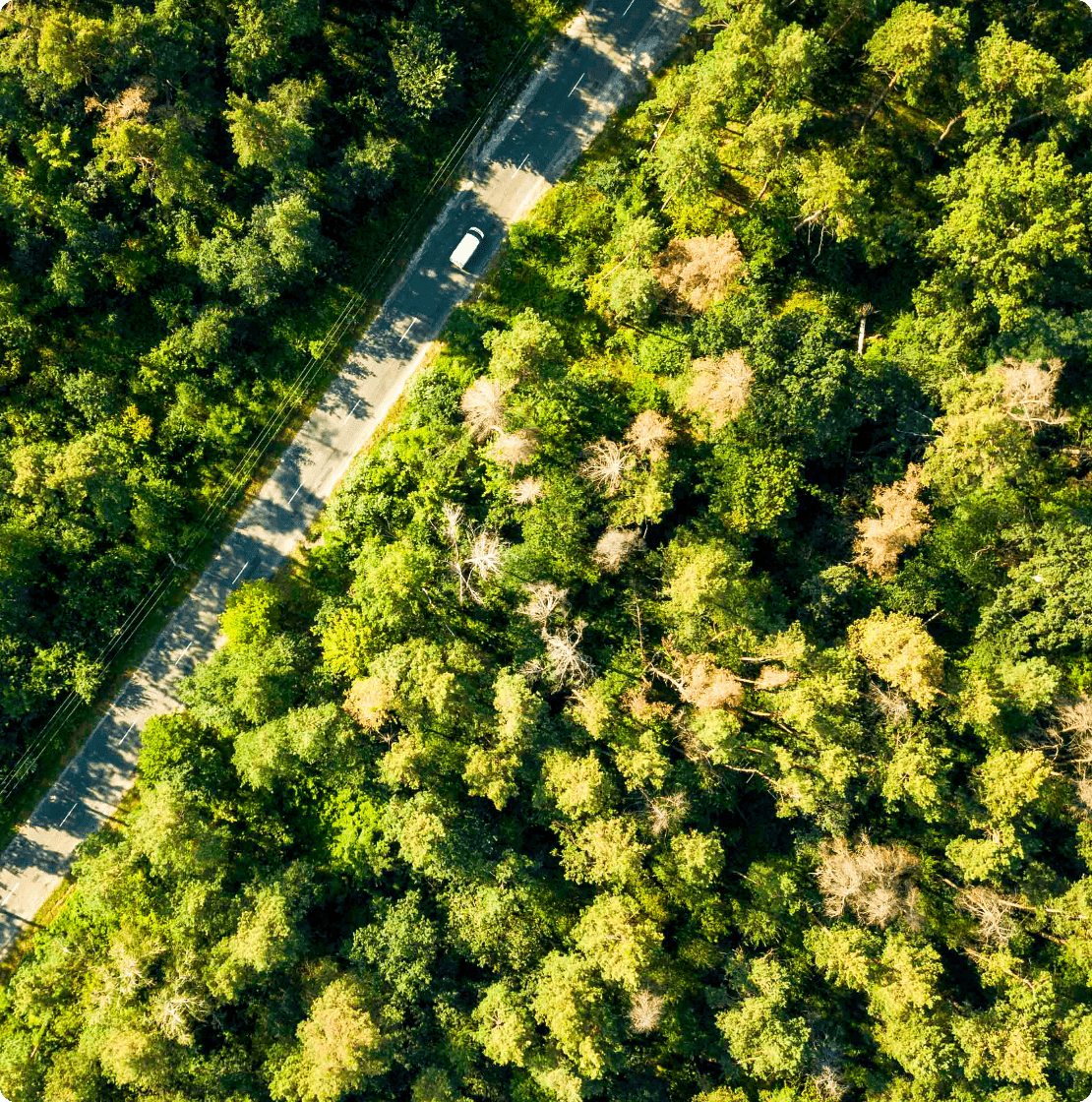 Leading the charge in reducing fleet emissions
As we navigate the complex dynamics of the 21st century, it becomes clear that the call to ecological responsibility is not merely an option, but an essential pivot to ensure a sustainable future. At the heart of this responsibility lies our commitment to reducing our carbon footprint – a commitment we've taken seriously by successfully diminishing our fleet emissions.
In the past five years, we have witnessed an extraordinary transformation in our day-to-day operations. Thanks to our dedicated professionals who have embraced the benefits of our innovative, custom-built travel optimisation software, we've seen a significant reduction in travel. This technology-focused shift in work culture has not only amplified operational efficiency but has also demonstrated how we can leverage technology to support sustainability.
Through these progressive changes, we have managed to decrease our fleet emissions impressively by over 50 tonnes of CO2. This accomplishment stands as a testament to our commitment towards building a better, cleaner, and more sustainable future.
Helping communities thrive
In an increasingly interconnected world, we recognise the profound value of maintaining local connections and prioritising community involvement. As an international franchised company, we understand that our strength lies not only in our global presence but also in our dedication to each local community we serve.
Our operations span the UK, Hungary, Bulgaria, Australia, and the United States. In each of these countries, we are deeply committed to investing and employing locally. By infusing our international outlook with local wisdom, we ensure that our growth also contributes to the growth of the communities where we operate.
We take immense pride in being a people-centred business. At the heart of our philosophy lies the belief that your community is our community. This perspective allows us to immerse ourselves in understanding the unique needs, aspirations, and strengths of the people we serve. We stand shoulder to shoulder with you, sharing your joys, understanding your concerns, and joining hands to work on sustainable solutions that meet your needs.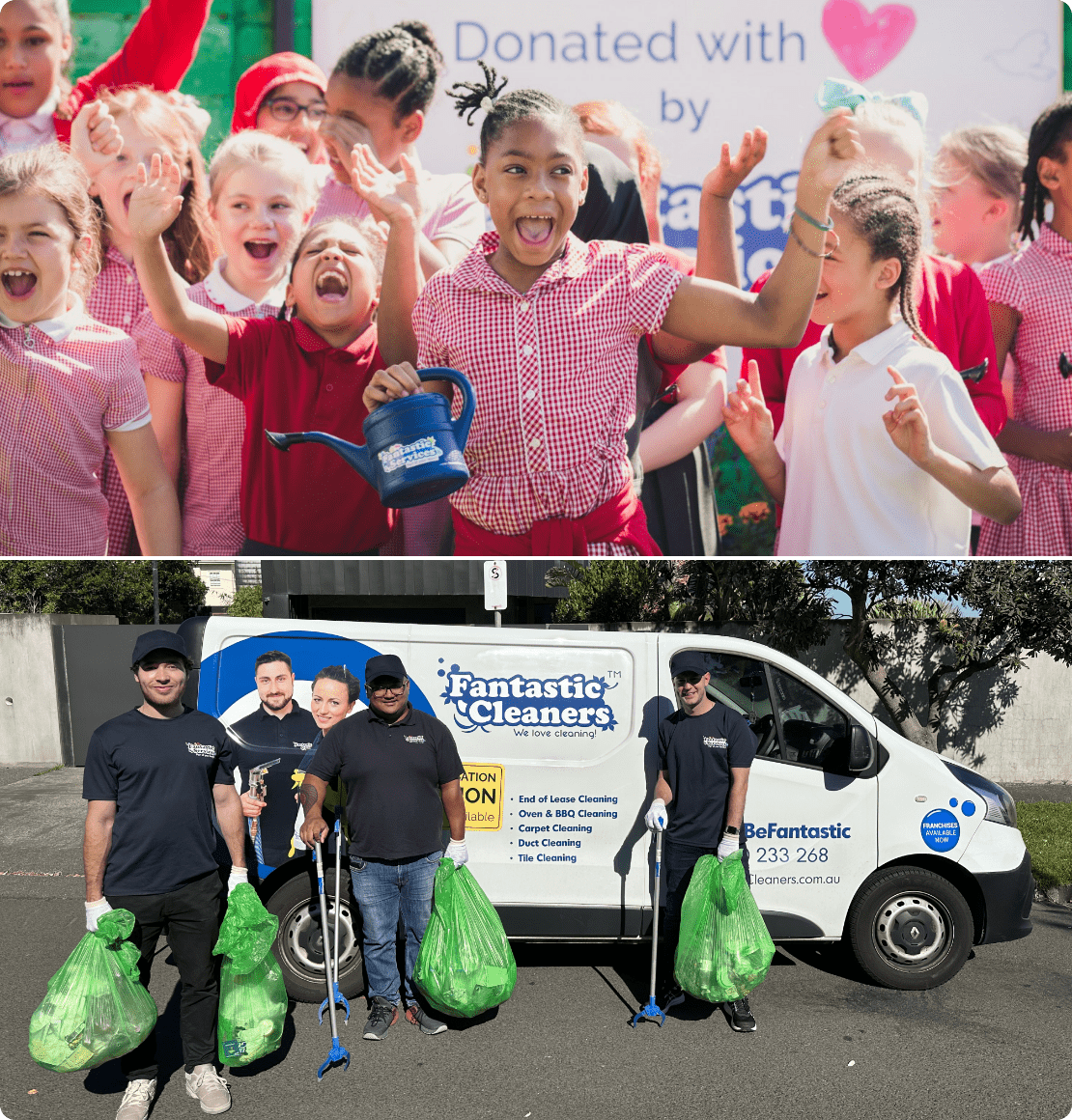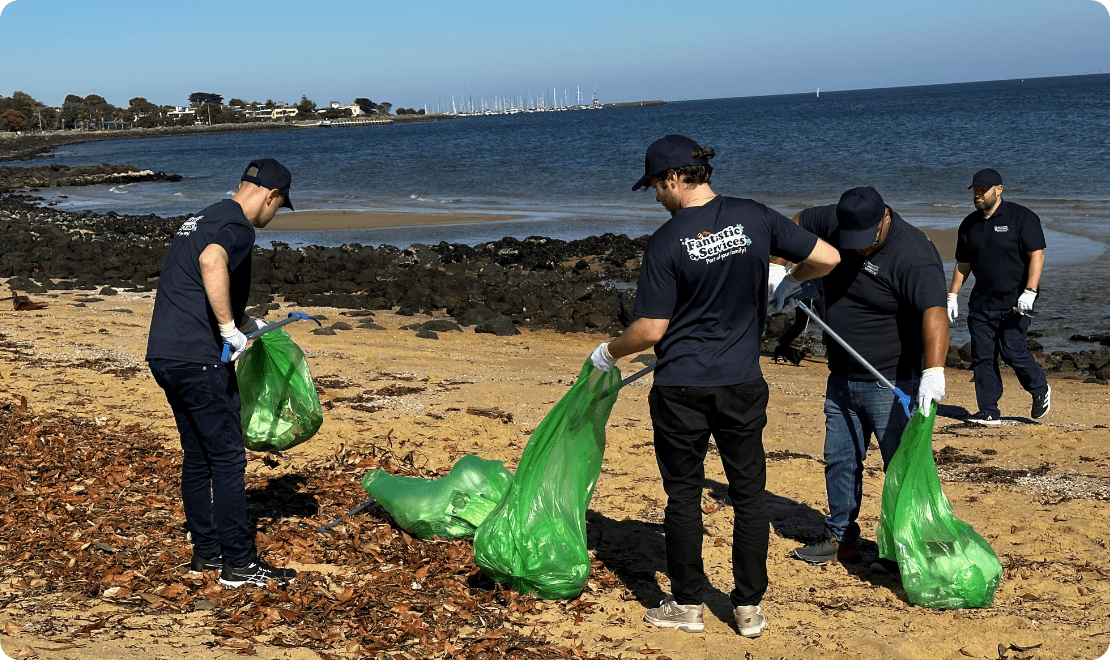 Organising environmental events
We are committed to organising environmental events to set examples for local communities. For example, on April 23rd, 2023, we hosted a unique event on the scenic Bay Trail at Elwood Beach in Brighton, Melbourne, designed to demonstrate our commitment to environmental stewardship.
Embracing the spirit of Earth Day, the focal point of our gathering was a beach cleaning. Participants from all walks of life came together, united by their shared love for our planet and their determination to make a tangible difference. Elwood Beach, known for its sparkling waters and sandy shores, served as the perfect backdrop for our mission.
Empowering the future generation for sustainable living
At the dawn of 2022, we launched an inspiring initiative: Fantastic School. With a keen focus on education and community involvement, we embarked on a journey to share our knowledge and instil sustainable practices within the younger generation, the stewards of our future.
Our initiative involved engaging directly with students, offering them insights into sustainable living practices and discussing the crucial role each of us plays in preserving our planet. We visited numerous schools, engaging with more than 200 students and about 100 teachers in enlightening lectures and interactive discussions.
Our sessions encompassed an array of relevant topics such as the zero waste philosophy, recycling, composting, and our shared responsibility to cultivate a better, healthier planet for future generations. What we encountered was beyond inspiring – a new generation brimming with enthusiasm, interest, and eagerness to be part of the grand green transformation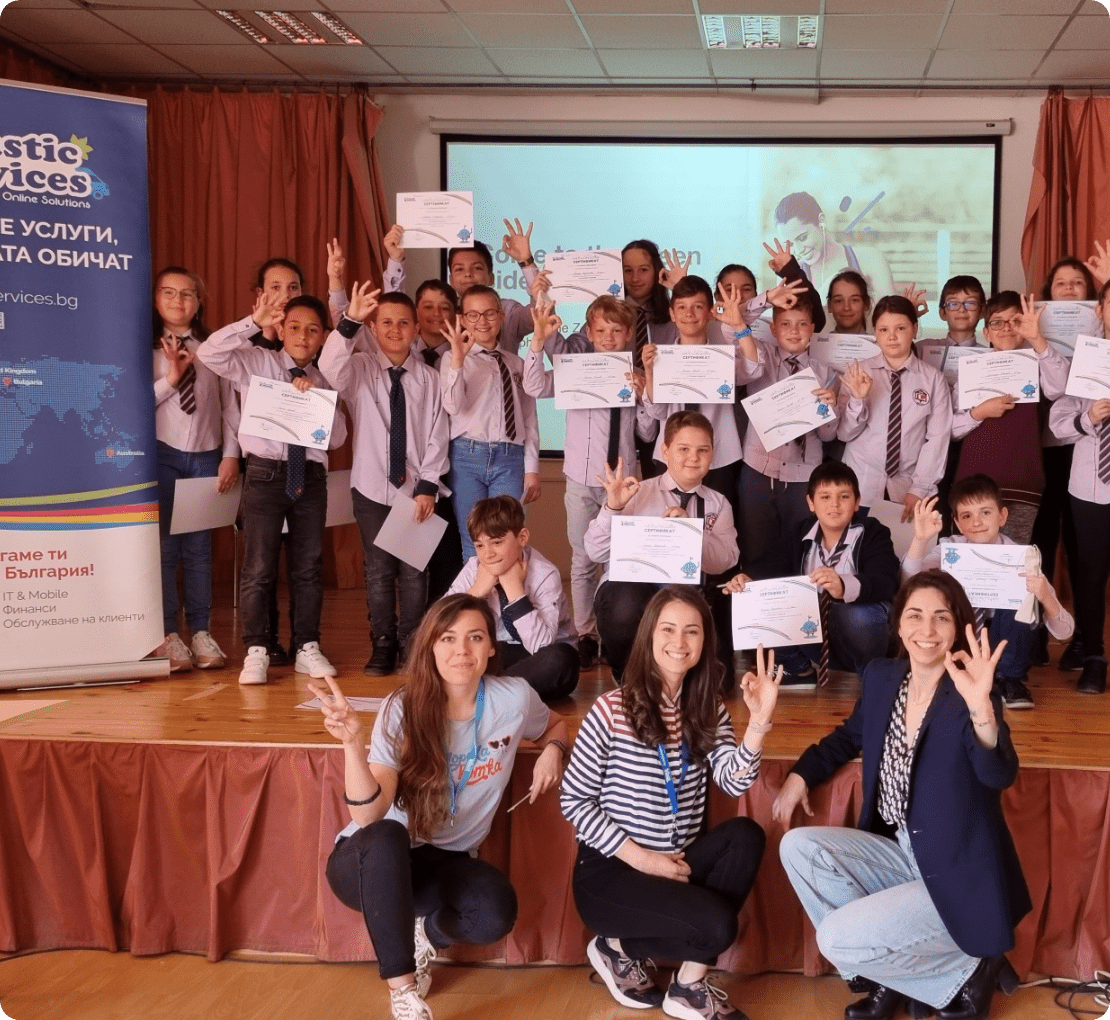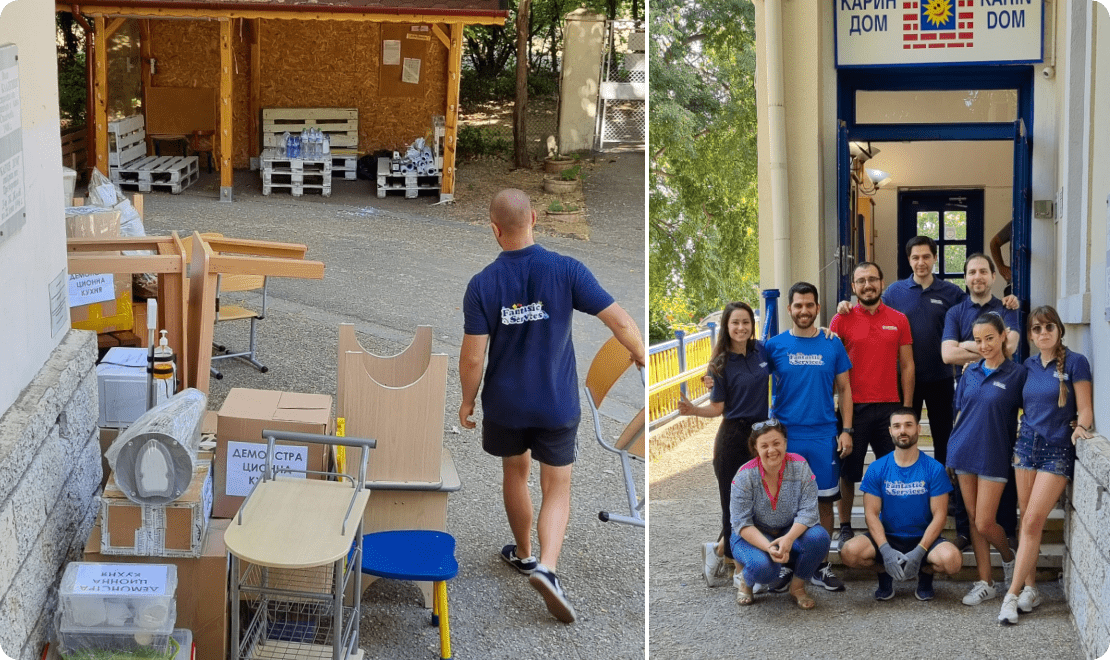 Karin Dom
Karin Dom is a non-profit organisation that provides professional services for children with special needs. It was founded in 1996 by the philanthropist Ivan Stancioff. In 2022, Karin Dom had to be moved and Fantastic Services volunteered to handle the job. Also, by the end of the year, Fantastic Services had supplied the new Karin Dom facility with 32 solar panels.
Elevate your service. Foster a sustainable future.
You have the power to not just minimize your service's CO2 footprint, but even transcend it, fostering carbon positivity. Here's how: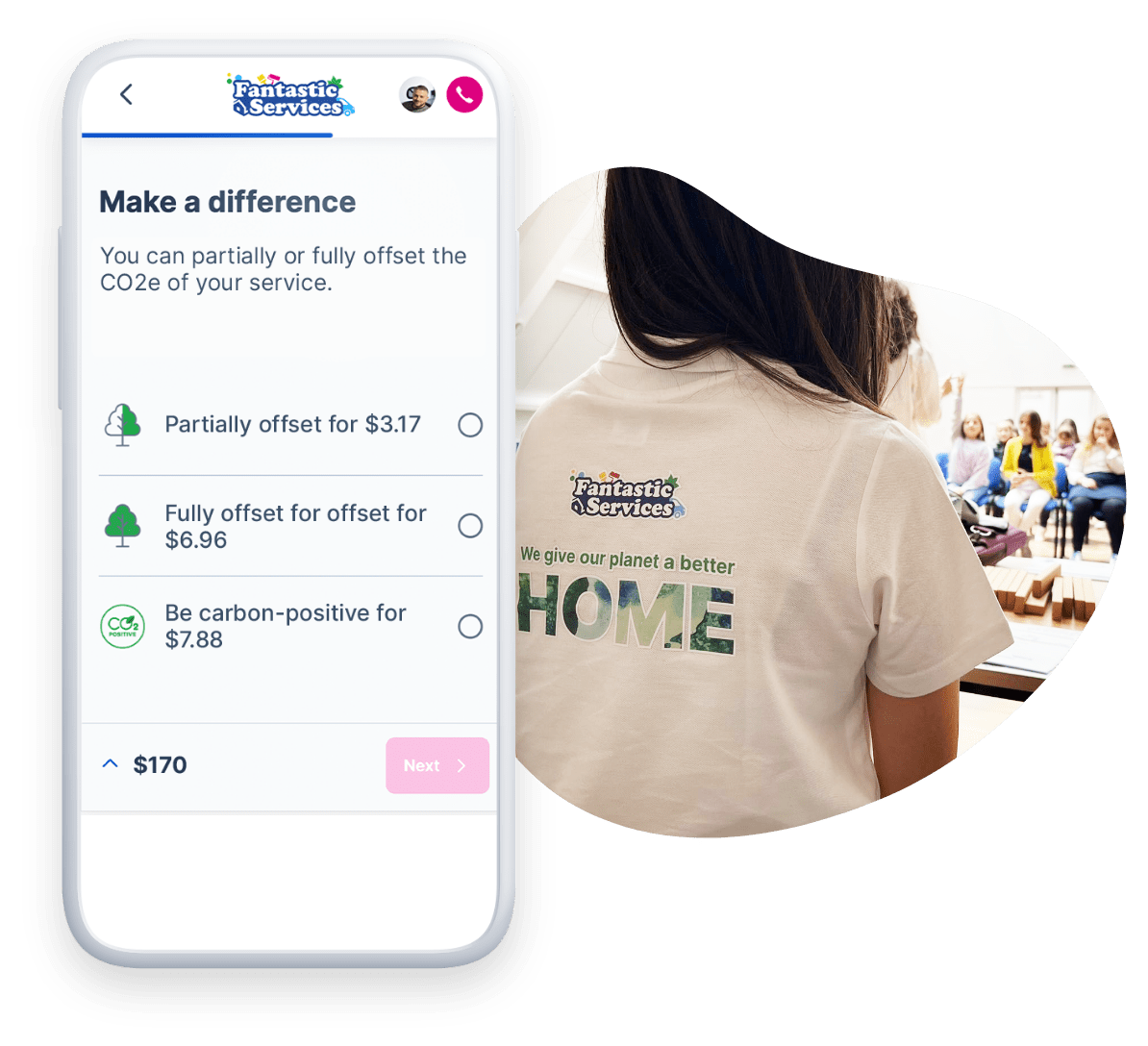 How you can fully offset the carbon footprint from your service
By purchasing our services, you always partially offset their impact. To fully reduce your service CO2 footprint, all you need to do is choose the fully offset option during the booking process, which will cost you a small fee.
01
Arrange your service
Choose your desired service, provide the necessary details, and schedule a date and time that works for you.
02
Amplify your eco-impact
Opt to fully neutralize the carbon emissions or take it a step further and make your service carbon positive
03
Enjoy your nature-friendly service
Your choice to fully offset the carbon footprint contributes to a greener, more sustainable world.
Frequently asked questions about our offsetting efforts
What's the process behind full carbon offsetting?
Carbon dioxide affects our climate uniformly, irrespective of its geographic origin or emission source. This implies that when we remove a tonne of carbon dioxide from the atmosphere in one part of the globe, it effectively counterbalances a tonne of gas released somewhere else. This globally synchronized process underpins the concept of full carbon offsetting.
How is the partial offset amount calculated?
The calculation is a straightforward yet careful process. We consider the average booking price and the CO2 emissions produced by each service we offer. We then subtract the amount that Fantastic Services contributes towards offsetting. What remains is the minimal customer fee for participating in partial offsetting.
What are Fantastic Services' offsetting strategies?
We channel our resources into projects that align with the UN Sustainable Development Goals, such as Reducing Emissions from Deforestation and Degradation in Brazil, and Tree Planting initiatives in England, Wales, and Scotland. We are progressively transitioning our fleet of vehicles to be more eco-friendly and are continuously refining our operations and services for greater sustainability.
What do I get to offset for $3.17?
Your contribution of $3.17 partially offsets various components of our service process, including the transportation emissions of our professionals (regardless of whether they use a car, van, or public transport), water usage, energy consumption (equipment and electricity), detergents, and waste management.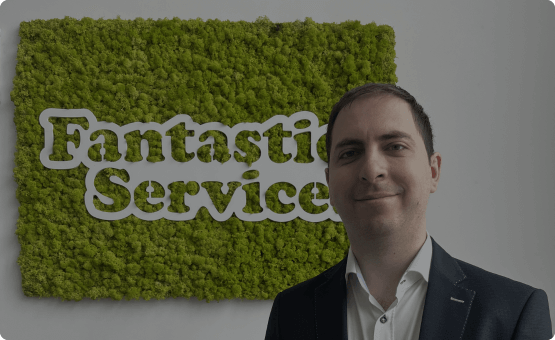 We already started to offset our carbon emissions. We are planting trees in deforested areas, we are preserving forests where they are. We engaged all parties - our clients, franchisees and employees.
COO