NDIS Cleaning with Fantastic Services
Let us help you lead a normal life by maintaining your home.
How can you benefit from our partnership with the NDIS?
We, as a registered provider of the National Disability Insurance Scheme (NDIS), deliver support services and products to NDIS participants, ensuring they can enjoy an ordinary life. We provide NDIS cleaning services in Melbourne, Perth, Sydney and Brisbane.
NDIS domestic services
Besides NDIS cleaning services in Melbourne, Sydney, Perth and Brisbane, we also provide full range of NDIS domestic services. Here is a bigger list:
Cleaning services:
- Carpet cleaning
- End of Lease cleaning (Vacate)
- Spring / Deep cleaning
- Regular domestic
- Upholstery cleaning
- Mattress cleaning and more...
Pest control - mice, rats, roaches, possums, spiders, fleas, mosquitoes.
Handyman - your regular odd jobs, furniture assembly, TV installation.
Gardening and Lawn mowing
Our mission is to help people with disabilities in their regular everyday life. That's why we offer a big variety of services so we can fulfil your needs.
Fantastic Services' partnership with NDIS & the benefits from it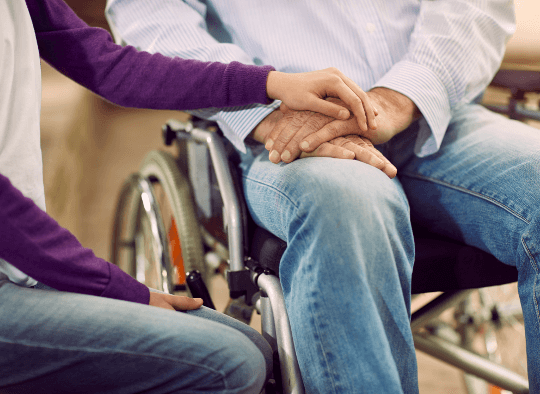 Fantastic Services is a registered provider to deliver services under the National Disability Insurance Scheme (NDIS) for individuals and families. Sometimes people living with a disability can be hindered from keeping their homes as clean and safe as they would like. NDIS participants can choose Fantastic Services to help with household tasks and any jobs they struggle with such as general cleaning, washing, dusting and mopping. You can also benefit from our gardening services.
People with disabilities have the same rights as everybody else and we stand behind the idea of providing them with services which will help them improve their way of life.
Frequently asked questions
Q: Is Fantastic Services an NDIS approved supplier?

A: Yes we are NDIS certified.

Q: Do I need to provide cleaning materials for the job?

A: No. The cleaners bring everything necessary to ensure you get a perfect service.

Q: How do I know if I'm suitable to have support from the NDIS?

A: You have to live with a permanent and significant disability, have Australian citizenship or a permanent visa, be under 65 years old the first time you enter the NDIS.

Q: Do I need to provide you with documents I am supported by the NDIS?

A: You just need to prove you're a participant in the NDIS.
Q: What benefits do I have if I'm part of the NDIS?

A: NDIS fully covers your expenses on all of our services - cleaning, handyman services, gardening, pest control.

Q: What is the NDIS?

A: NDIS stands for National Disability Insurance Scheme. They are an Australian organisation which provides support for people living with disabilities.
Do you have any more questions about NDIS?
If you have questions about the NDIS visit their website on www.ndis.gov.au