What to expect from your carpet cleaning services in Ocean Grove
Easy booking process
Call or book online with zero stress. We're here to take your booking 24 hours a day, every day.
Complete convenience
Select a weekday, weekend or even a Bank Holiday appointment if that makes sense to you. We're available seven days a week.
Enjoy deep clean carpets and rugs
Rest easy knowing that the powerful, revitalising cleanse you get from your carpet cleaning services in Ocean Grove is eco-friendly too.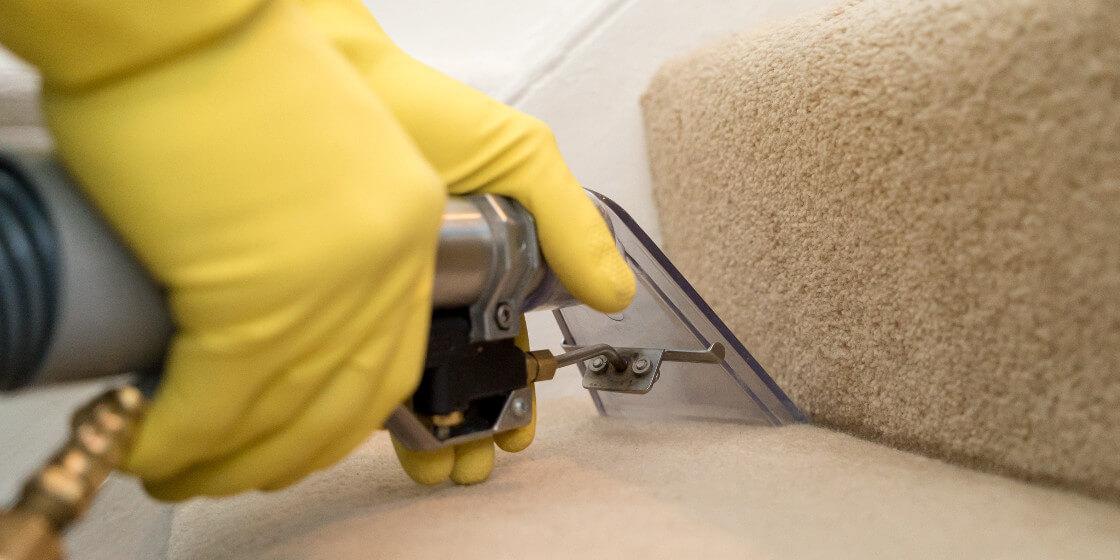 What sets professional carpet cleaning apart
A domestic vacuum cleaner collects only surface-level dust and dirt and sometimes not all of it. But only professional carpet cleaning delivered using the kind of industry-leading equipment we use will penetrate deep into your carpet's weave to get to the real source of stains, smells and inground dirt.
We work with local carpet cleaners who have all the professional equipment and knowledge to treat various carpets safely and leave them spotless and refreshed. This eliminates not only dirt and markings but also bacteria, viruses, fungal spores and other airborne pollutants which can build up in your carpet fibres over time.
The result is cleaner, fresher air in your home or office and a hygienic finish which can't be beaten.
How will your carpet cleaning services work?
First things first. Your carpet cleaner will assess your carpeting. Then they vacuum your flooring fabric and pre-treat any stains they've found to make sure there is the best possible chance of removing marks in full.
Then the actual deep carpet cleaning begins. The carpet cleaning services we deliver in Ocean Grove are delivered using one of two methods. Dry cleaning - a liquid-free process that is ideal for natural materials. The other option is our preferred hot water extraction method. This combines heated water, a specially chosen detergent and pressure to get deep down into your carpet's weave and break dirt bonds, removing bad odours and stains as it goes.
Last comes the stain protection treatment which we include in your service for free. This treatment ensures that the results you get from your service will last for as long as possible and that your fabric resists stains and dirt for a longer period of time.
Book carpet cleaning in Ocean Grove
Eco-friendly solutions
Our cleaning detergents might be safe for homes with children and pets, but they're also highly effective. We also prioritise the use of equipment which extracts 95% or more of the water involved in steam cleaning, meaning drying time is kept to a bare minimum. The indoor air quality is greatly improved and unpleasant odours are eliminated.
Experience, training and a careful vetting
We don't let just anyone deliver our carpet cleaning in Ocean Grove. Every carpet cleaner we send to your door will have extensive experience and a great deal of training - not to mention being thoroughly insured and vetted. They can do dry cleaning, steam or hot water extraction depending on the type of floor coverings.
Wide-ranging availability
Make your choice from a broad variety of appointment options, including booking slots on Mondays through Sundays and short-notice options in an emergency. Be quick to get a free quote.
What other services you can book with us in Ocean Grove
Regular cleaning
Imagine returning to a home that radiates cleanliness, where every surface sparkles and every corner is free of dust. Our routine maintenance service can turn this vision into reality, converting your living space into a serene retreat. Our skilled professionals will address every crevice, from kitchen countertops to bathroom tiles, leaving your home gleaming and smelling rejuvenated. With their careful eye for detail, you can unwind and relish the assurance that your home is in capable hands. Our services are eco friendly and we do not use products that leave chemical residue.
Upholstery cleaning
Your upholstered furniture bear witness to countless movie nights and family moments. However, over time, these beloved pieces can accumulate dirt, stains, and allergens, diminishing their appearance and comfort. Our expert upholstery cleaning service will breathe new life into your furnishings, eliminating deeply embedded grime and refreshing the fabric. We employ gentle yet powerful cleaning methods that are safe for your family and pets, ensuring your furniture regains its original charm and welcoming feel.
Mattress cleaning
Did you know that your mattress is probably full of dust mites, allergens, and accumulated dirt which may be disrupting your sleep? Our mattress cleaning service will get rid of these unwelcome inhabitants, and restore its cleanliness and freshness. Using strong deep cleaning solutions, we eliminate microscopic pests and their residues, leaving your mattress sanitized and ready to provide you with restful sleep.
*Please note that our upholstery and mattress cleaning services are performed using the same approach as our carpet cleaning, allowing you to conveniently schedule them for a single appointment.
Window cleaning
Our professional window cleaning service will metamorphose your windows from mere openings to portals of clarity, permitting natural light to flood your home and brighten every corner. Employing specialized techniques and eco-friendly products, we eradicate stubborn stains, water spots, and streaks, restoring your windows to their pristine sparkle.
400+
unique properties cleaned
2500+ m²
carpets cleaned/month
1.5h
average job duration
*Data has been extracted from our internal database for the past 12 months
Carpet cleaning quotes from Ocean Grove:
Can you give me a qyote for 3 carpets and a rug for 3226?
Service: Carpet cleaning
Hello, I need three carpets to be cleaned. We live in a house in 3226
Service: Carpet Cleaning + Antiviral Sanitisation
I made a mess on my carpet. Needs urgent cleaning, cause the stains are big
Service: Carpet cleaning
How much does carpet cleaning in Ocean Grove cost?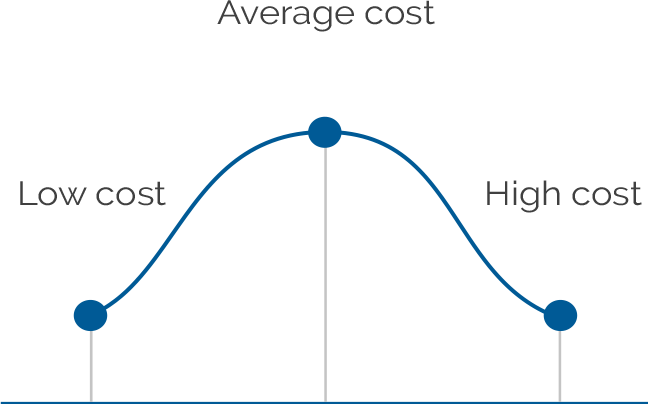 $85
$135
$447
The average price of carpet cleaning in Ocean Grove is $135.
Oven cleaning is the most common service people combine with carpet cleaning in Ocean Grove.
Most customers from Ocean Grove who book our carpet cleaning solutions have 2-bedroom apartments.
35% of the clients in Ocean Grove become members of the Fantastic Club and benefit from our various professional cleaning services.
*Data has been extracted from our internal database for the past 12 months
See our coverage in and around Ocean Grove
Local line: 1300 233 268
Email: melbourne@fantasticservicesgroup.com.au
Local office: Ocean Grove
Working hours
Monday

8am - 6pm

Tuesday

8am - 6pm

Wednesday

8am - 6pm

Thursday

8am - 6pm

Friday

8am - 6pm

Saturday

8am - 6pm

Sunday

8am - 6pm
Carpet cleaning experts in action!