Premium Gardening Services in Brookfield and Near Areas
Regular gardening services for a thriving and presentable garden at all times!
A wide variety of gardening jobs completed
One-time and regular gardening help available
Fully trained, insured and equipped local gardeners
Special hourly rates with our Fantastic Club

Hire a skilled local gardener in Brookfield in just 2 minutes?
Tell us your postcode
Fill in your postal code by using the online booking form or our handy GoFantastic app and proceed with the next step.
How can we help?
Please, share with us your gardening needs, so we can get an idea of how we can assist you best!
Pick a day and time
Check our available slots in real-time and choose the most suitable day and time that fits your schedule.
Submit your request
And you're done. Complete your booking and we'll assign a local gardening team to come to your address.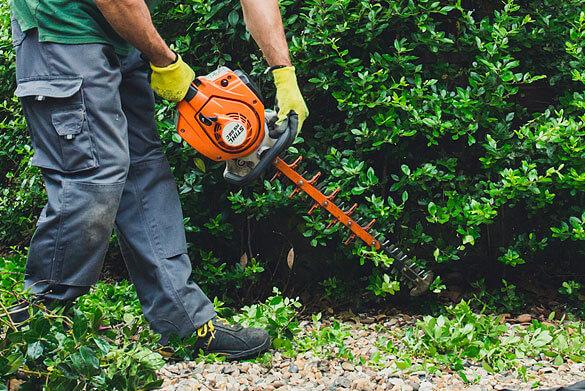 Expert lawn and gardening services in Brookfield
Maintaining a good view of the Brookfield properties is an important duty that its residents try to execute. They totally understand the importance of a vibrant and healthy lawn. Therefore, expert lawn and gardening services are an essential part of doing it. Here are highlighted some key factors that make these services stand out.
Local expertise
Expert lawn and gardening services in Brookfield are distinguished by a thorough understanding of the local climate, soil conditions, and plant varieties. Our experienced gardeners are vetted and knowledgeable, besides they know the specifications of the climate and how to ensure proper garden maintenance services.
Comprehensive services
Fantastic Services' lawn and gardening services in Brookfield provide a variety of services to meet the various needs of homeowners. Our professionals provide comprehensive solutions such as regular lawn maintenance, mowing, landscaping design, tree and shrub care, and many more, to keep your outdoor space in top-notch condition throughout the year.
Professionalism and reliability
Brookfield residents value professionalism and dependability in their gardening services' providers. Punctuality, clear communication, and adherence are the most important values when it comes to agreed-upon schedules. This dedication to professionalism ensures that residents can rely on our lawn care specialists to consistently provide high-quality services.
Customised lawn care programs
Understanding that every lawn is unique, our experts offer customised lawn care programs. They take into consideration factors such as soil composition, grass types, and the specific needs of your garden's plants. Tailoring services to each property's specific needs ensures optimal results and long-term sustainability.
See some of the gardening maintenance services we offer in Brookfield
Our fantastic team of gardeners can help you unlock the full potential of your outdoor space. Invest in horticulture artistry and let your garden become a testament to the seamless combination of nature's beauty and human craftsmanship.
Lawn maintenance
From regularly mowing the grass and trimming the edges of your lawn to completing a range of routine or seasonal lawn care tasks, we can handle them all. Just specify what you need, be it to remove thatch and moss from your lawn or aerate, feed, and water your turfed area, and the gardening experts will be happy to help.
Garden cleanup
Every now and then, we all find ourselves in a situation where the garden has become neglected and overgrown. That dying rose bush, which you've been meaning to remove, or the bottom corner of your yard that's been overtaken by weeds and long grasses... Just say it, you could do it with some help! Then, don't wait for a minute longer, but contact us today!
Hedge trimming
Unruly looking hedge? Then, let us help you shape it and save you all those strange looks from your neighbours. Our hedge trimming services are carried out using high-quality tools and equipment. The gardeners will also clear away all the clippings and twigs, and place them in your compost bin.
Garden maintenance
If you require help with a range of gardening tasks, from weeding, watering, and mulching to cutting the grass and pruning a few shrubs, book our expert garden maintenance service as regularly as your garden needs it. The multi-skilled crews of gardeners in Brookfield have the right knowledge and experience to take care of your plants and make your outdoor space presentable.
Get the benefits of our professional lawn and gardening services
Fantastic Services of Brookfield provides a variety of advantages to individuals and businesses seeking to maintain and improve their outdoor spaces. Here are some key benefits:
Expertise and knowledge - Our professional gardeners are well-versed in all peculiarities of horticulture, plant care, and landscaping. They provide tailored solutions according to the specific needs of your garden.
Pest and disease management - We include proactive measures for pest control and disease prevention. Early detection and intervention help to keep your plants healthy and prevent potential infestations.
Time-saving service - Leaving your gardening needs to professionals, saves you time and effort, allowing you to focus on other priorities. Our team efficiently handles tasks like pruning, weeding, and lawn maintenance, resulting in a well-kept garden with no need for you to invest significant time.
Regular maintenance plans - We offer maintenance plans that can be tailored to your specific needs and budget. Our team's regular visits keep your garden in top shape, addressing any issues before they become major ones.
Environmentally friendly practices - We put on priority environmentally friendly gardening practices, such as sustainable landscaping and water conservation. That way, it benefits the health of your garden in the long-term as well as the environment.
Flexible working hours - This allows the gardening services to be scheduled at times that are most convenient for you. This is particularly beneficial for individuals with busy lifestyles or businesses that may have specific time constraints.
*Data has been extracted from our internal database for the past 12 months
You can become a member of the Fantastic Club today and take advantage of all the amazing benefits that come with it, including discounted rates and special offers.
Gardening quotes from Brookfield:
Hi, I have a lawn on one side and flower beds on the other. I need lawn mowing and my flowers need weeding. Can you add some paths between my flowers?
Service: Gardening
Hello, I got about 20sqm of land that needs weeding and I also have a bush surrounding the place that needs to be trimmed. Can you give a quote?
Service: Gardening
Hello, I am in need of need lawn mowing and watering for my 50sqm garden. How much would it cost if you clean the leaves as well?
Service: Gardening
How much does a gardening service in Brookfield cost?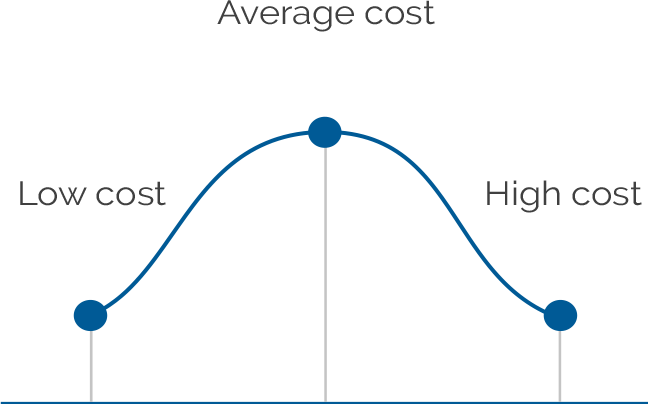 $145
$189
$542
The average cost of our professional gardening services in Brookfield is around $189.
80% of our customers in the Brookfield area request a regular gardening service.
One out of five gardening customers in Brookfield takes advantage of our Fantastic Club membership!
Nearly 35% of our customers combine professional gardening service with Fantastic cleaning!
*Data has been extracted from our internal database for the past 12 months
Interested in starting your own gardening business in Brookfield?
We can help you do this! Invest in our profitable franchise business model and get all the necessary support from day one. We offer training, access to online business management tools and regular local jobs from the very start. Learn more about Fantastic franchise opportunities!
Working hours and gardening services Brookfield coverage
Local line: 1300 233 268
Email: brookfield@fantasticservicesgroup.com.au
Local office: Brookfield
Working hours
Monday

8am-6pm

Tuesday

8am-6pm

Wednesday

8am-6pm

Thursday

8am-6pm

Friday

8am-6pm

Saturday

8am-6pm

Sunday

8am-6pm
Postcode coverage: 3338
Other locations we cover nearby Brookfield