Easy-to-navigate booking system
What's your postcode?
Please insert your address, so we can assign the nearest oven cleaner in Croydon to the job at hand.
Tell us more about your oven cleaning needs
Let us know if there are any specific requests, related to your oven cleaning needs.
Choose a time slot
Check our real-time availability online and pick an appointment time that suits you best.
That's it, your booking is ready!
Your booking is completed! Your oven cleaner will be there at the appointed time.
More benefits that you get from booking a Fantastic oven cleaning service in Croydon
Our goal is to provide you with oven cleaning services beyond satisfaction!
Healthier meals - When your oven is perfectly clean, the food you prepare will taste much better, without any odour of burnt grease.
Prolonged lifespan for your appliance - By providing your oven with proper care, such as regular cleaning maintenance, you reduce the risk of breakages and thus, prolonging the appliance's lifespan.
Tempting offers - Enhance your Fantastic experience by becoming a Fantastic Club member. You'll enjoy special rates, promotional offers and more.
Impeccable results - Isn't it much more pleasurable to use a sparkly clean oven when preparing your homemade food?
Serving commercial clients, as well - Business owners are also welcome to benefit from our oven cleaning services, whether you run a restaurant or a hotel kitchen!
Flexible appointments - You can book an oven cleaning service for any day of the week, including on weekends and public holidays, at the same great rates!
How the oven cleaning process in Croydon goes
Here is how your oven will be transformed into a sparkling clean appliance again!
Upon arrival
First, your oven cleaner will cover the floor and nearby surfaces with a protective mat, just in case of unlikely accidental splashes ending up on those. Then, all removable parts will be dismantled and taken out of the oven to be cleaned individually for better results
Interior oven cleaning
The inside of the oven will be then sprayed with the appropriate cleaning product to soften the burnt-on grease and food leftovers. All of the grime will be carefully scraped and scrubbed (without leaving scratches on the oven's surface) until the oven chamber is perfectly shiny and clean.
Exterior cleaning
All the control knobs, gas burners or electric hobs, and the exterior surface of the oven door will be polished with an industry-grade cleaning product. If you wish for the extractor hood to be cleaned, too, just specify this and we'll handle the task at an additional charge.
Removable parts
All the removable parts that have been removed, including the racks and trays, will be dried out and placed back inside. After that, the oven cleaner will test your cooking appliance to make sure that it is operating properly.
Check out some more Fantastic services available in Croydon
One-off cleaning
Benefit from our one-off cleaning solutions at any time of the year! Be it to help you with the annual spring cleaning or simply because you feel like deep cleaning your home - just say the word and a team of specialists will sanitise your property in detail, and up to the highest standard! Add oven cleaning to your booking and enjoy an impeccably clean home!
Carpet cleaning
This specialised cleaning service is ideal to book two or three times a year, in order to maintain a healthier environment at home. The Fantastic carpet cleaners are experienced in treating all types of carpets and most types of common stains. By booking a carpet cleaning service, you not only get rid of allergens but also ensure more fabulous days for your carpets!
Regular cleaning
Who wants to spend hours and hours doing never-ending house chores? If that's not your type of thing, just book our regular cleaning service - on a weekly, bi-weekly or monthly basis. Your home will always be in great shape, while you have more free time for the important things in your life!
BBQ cleaning
If you consider booking a Fantastic oven cleaning service, why not think about adding BBQ cleaning to it, as well? No more choking fumes, just healthy, appealing meals! Besides getting a possible discount, you will also have two important household appliances scrubbed to perfection at the same time.
*Data has been extracted from our internal database for the past 12 months
You can become a member of the Fantastic Club today and take advantage of all the amazing benefits that come with it, including discounted rates and special offers.
Real oven cleaning quotes from Croydon:
Hi, what is the price of the oven cleaning service? It's for a single large oven, it's quite dirty and smells bad. Do you have available hours for this Friday? Thank you.
Service: Oven cleaning
Could you please provide professional cleaning services for my oven? I have also 3 couches that need steam cleaning. One couch is quite stained with water stains and food. Can
you do both services in one visit?
...

More
Service: Oven and upholstery cleaning
Hi, I have a Glem gas oven with an electric grill that has to be cleaned. The top of the oven is very dirty and needs cleaning too. I can't use the grill because it smokes ins
tantly. Thanks.
...

More
Service: Oven cleaning
How much does oven cleaning in Croydon cost?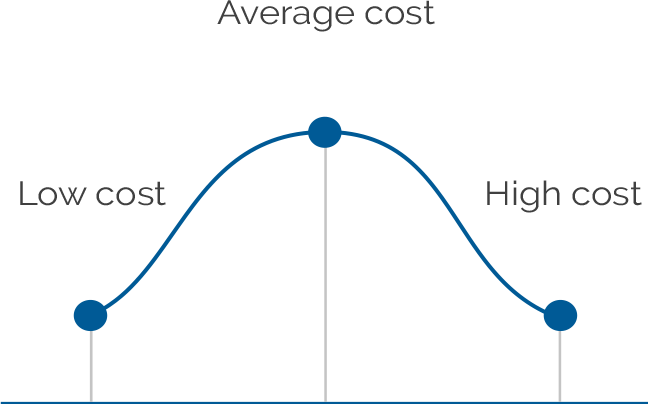 $140
$215
$549
On average the cost for oven cleaning in Croydon is $215.
Most booked oven cleaning type in Croydon is single oven.
Every 2 out of 4 people decided to get the Fantastic Club with their service to save money.
Oven cleaning is the most common service booked with BBQ cleaning.
*Data has been extracted from our internal database for the past 12 months
Run your own oven cleaning business in Croydon today!
Want to work for yourself, while being part of a successful franchise business? Check out our business opportunities we offer to local aspiring entrepreneurs and find out what type of ongoing support we provide all our partners with! Guaranteed jobs, a large client base and on-site training are just part of the assistance you will receive from us! Find out more!
Croydon oven cleaning working hours and coverage
Local line: 1300 233 268
Email: croydon@fantasticservicesgroup.com.au
Local office: Croydon
Working hours
Monday

8am - 6pm

Tuesday

8am - 6pm

Wednesday

8am - 6pm

Thursday

8am - 6pm

Friday

8am - 6pm

Saturday

8am - 6pm

Sunday

8am - 6pm