Book pest control in Bayside online
Give us your postcode
Once you've entered your zip code you'll be matched with certified local pest exterminators.
Describe the pest problems you have
Please, share with us more details about your pest control needs and the type of property you have during the booking process!
Review the time slots available
You'll see currently available appointments displayed. Pick a slot and make a reservation.
You're on course to a pest-free home
With your appointment confirmed you can be confident that expert assistance will soon be with you.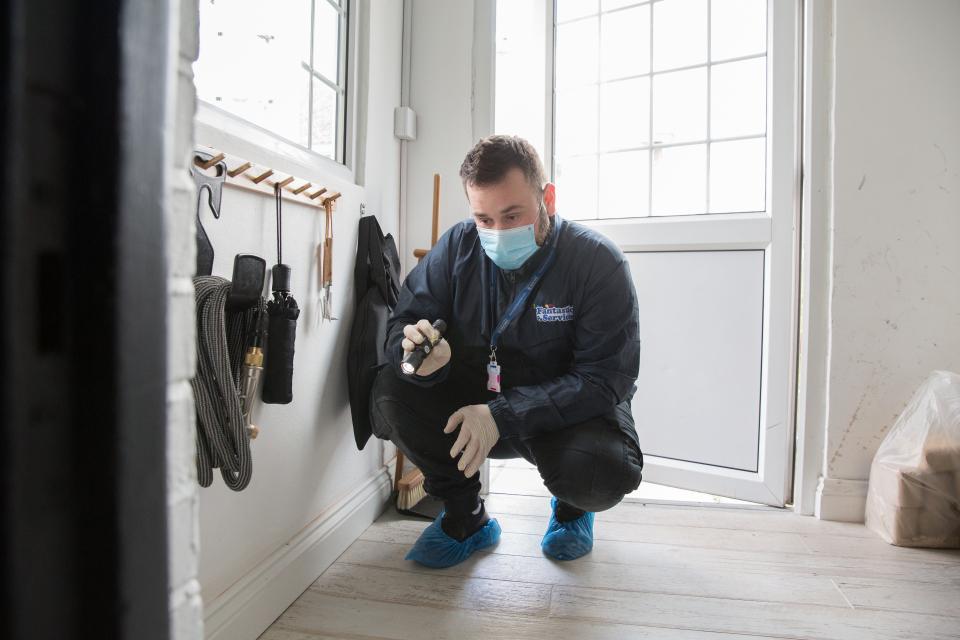 What does the pest control in Bayside include
Our proven technology, combined with dedicated and trained pest controllers ensure that you get a quality service.
Survey. Before starting pest removal your exterminator completes an inspection to identify exactly what animal is causing the problem, the degree of infestation and its location.
The best pest removal method. Technicians have access to advanced solutions with proven efficacy against the specific pest. Expert interventions are faster and safer than DIY methods.
Observation. Monitoring the effectiveness of pesticides is an important step in ensuring you will soon be enjoying a pest-free home. Some treatment regimens include follow-up visits for monitoring purposes.
Preventative measures. You'll receive a written report detailing steps that will make your home is less vulnerable to future pest infestations.
The pest control in Bayside that homes and businesses can trust
Spider control
Spider control is available for the inside of your house, as well as your yard or garden. Our technician will use insecticide sprays or dust, depending on the case. Spider control can usually be completed in one visit but if the infestation is severe or a garden is overgrown, a second round of treatment may be required. Whether you're phobic, worried about bites, or just don't like spiders, a resolution to your spider troubles is a single booking away.
Bed bugs control
Bed bugs are a widely-spread pest but since they are almost invisible and hide in mattresses, we don't realise their presence before getting these irritating bed bug bites. Аt this point, the bed bug infestation has become quite serious and seeking professional help is the best thing you can do. An experienced pest removal specialist knows just the right treatment for you and how to execute it safely and effectively. Note that you may be asked to do some prep work, such as take off the linen and wash it on high temperature.
Wildlife removal
Pigeons, squirrels or possums can set up homes in attics and other inaccessible spaces. Some vermin could even cause structural damage to your property, while others act as disease vectors. Our pest controllers will set humane traps to capture the animals. Once caught they are either removed from your property or, if required by law, released near the capture point. Your professional will also assist or advise on sealing your property so that released wildlife can't return.
Rodent control
Mice and rats cause property damage when they chew wood and tear up soft fabrics. They're also known for gnawing through the insulation around electrical wiring which is a real fire hazard. Rodents carry fleas and ticks and spread viruses and bacteria through their droppings and urine. Rodents are smart and fearful so setting baited feeding stations or traps in a way that will appeal to them requires an understanding of their behaviour. Your technician will deal with the current infestation and assist in ensuring that the property is proofed against further invasions.
Customers recommend Fantastic Services for pest control in Bayside
We value our clients and constantly improve our solutions to ensure your satisfaction and safety! Besides an easy online booking process, you also get the following benefits when booking with us:
Key collection and drop-off can be arranged - Request key collection and drop off if you don't want to or can't meet the pest specialist at your property.
Seven-day services - Book a pest removal service in 30 seconds. You can even amend your bookings online if you need to.
Competitive rates, with no hidden fees - Fantastic Services provides 1- and 3-months guaranteed pest removal treatments, which come with more than one visit if necessary and upon request.
Perks for Fantastic Club members - For the low price of $89 per year, our clients can enjoy a number of perks, preferential rates, and special deals. And it's not just for our pest control services, but everything else we offer, as well.
*Data has been extracted from our internal database for the past 12 months
You can become a member of the Fantastic Club today and take advantage of all the amazing benefits that come with it, including discounted rates and special offers.
Real pest control quotes from Bayside:
Doing move out cleaning. Need pest control after that. It's about 2-bedroom house. Can you please send me available slots fo the next week by email? What'd be the price of the
service?
...

More
Service: Move out pest control
Hi there, I have troubles with mice or rats. I think that they chewed through a water pipe under the sink. After a couple of days there we found mouse droppings through part o
f the house. A mouse came through the wall. Caught that one and no rodents in the house again. I know that rodents were still there because my dog indicates they are still in the walls and ceiling. We saw one outside one night. It looked larger than a mouse and there is a large hole in the garage wall. It looks to me like the mice were killed by rats and they have taken over. None of the pests ate ratsak baits. Please give me a quote.
...

More
Service: Mice control
Hello. I saw a rat outside the house in shed...not inside and no problems yet but I would like you to come and treat the yard and the shed. Is it possible to do it on Monday m
orning? Thank you.
...

More
Service: Pest control
How much does pest control in Bayside cost?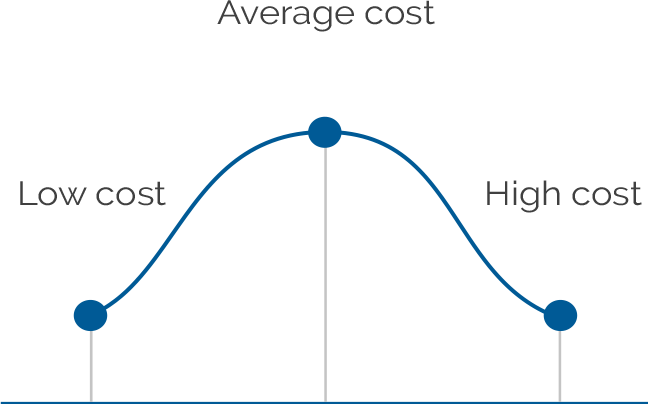 $197
$318
$678
The average cost for professional pest control in Bayside is $318.
Almost 80% of our customers in Bayside request a second (follow-up) visit.
1 in 5 customers becomes a member of our Fantastic Club and enjoys countless benefits!
Nearly 40% of our customers combine their pest treatment with a cleaning service!
*Data has been extracted from our internal database for the past 12 months
Start your own business in Australia
Get everything you need to open and grow your own business! The proven processes. Award-winning online marketing strategies handled on your behalf. Find out more today!
Bayside pest control working hours and coverage
Local line: 1300 233 268
Email: bayside@fantasticservicesgroup.com.au
Local office: Bayside
Working hours
Monday

8am - 6pm

Tuesday

8am - 6pm

Wednesday

8am - 6pm

Thursday

8am - 6pm

Friday

8am - 6pm

Saturday

8am - 6pm

Sunday

8am - 6pm
Postcode coverage: 3186, 3187, 3188, 3191, 3193
Other locations we cover nearby Bayside