Book pest control in Tarneit in less than a minute
Tell us where you are
Enter your address or zip code so we can match you with your nearest pest control team.
Tell us about the pest problem
Rodents, vermin or insects? Within your property or outside it? Whatever the issue, the exterminator will resolve it.
Check current local availability
Choose an appointment time that works for you, fill in your details and confirm your reservation.
Sit back and relax!
You've taken the first important step by putting your pest problem into the hands of an expert.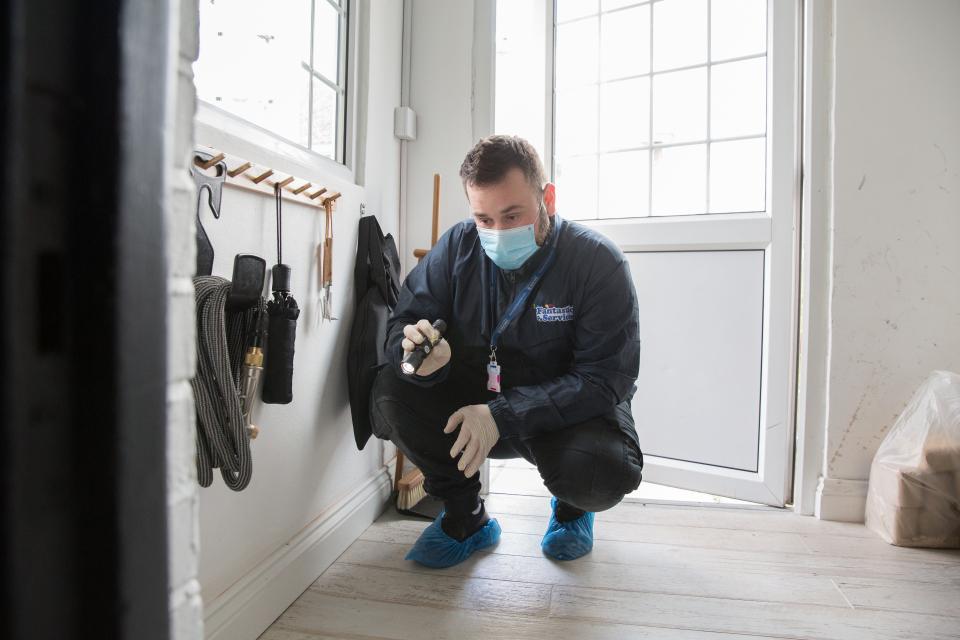 A proven model for pest control in Tarneit
Your professional pest control technician follows an established framework to deliver quick and hassle-free services!
Inspection
The technician establishes the location and extent of the infestation and the access points where pests entered your property.
Treatment
Different methods are used to suit the type of pest. Insecticide sprays or powders, rodenticides or physical trapping may be utilised.
Monitoring
Depending on the service you've selected this may be done through follow-up visits or you may be advised on things to look out for yourself.
Prevention
Once the pests are gone you'll want to prevent them from returning. You'll receive a written report detailing the work done and advising on future prevention measures.
Comprehensive pest control services in Tarneit
Bed bugs control
It's strongly recommended that bed bugs control is completed in two visits as specified in the Australian Standards and industry codes of practice, This is so that two generations of bugs can be exterminated to ensure the cycle is broken. The pest control technician uses professional formulas for treatment. These are more effective than preparations available in shops. With the bugs gone, you'll sleep more soundly.
Ant control
Ants in your home can carry disease-causing bacteria and may cause damage to the structure of the property including very dangerous damage to electrical wiring. Traditional remedies such as vinegar simply don't work. Depending on the location, the technician will use dust or sprayed insecticides or, in food preparation areas, baits which are transferred back to the nest to kill the queen and destroy the colony. Exterminate ants to safeguard your home and your health.
Possums control
Possums and other vermin including birds are humanely trapped then removed. For possums, once traps are laid the technician will return every 24 hours to check them, remove caught animals and rebait if required. By law possums much be released close to where they were trapped so access points will need to be sealed to prevent them from returning to your property. Your pest control officer will advise on this.
Rodent control
Mice and rats are intelligent and wary. They carry a range of disease-causing bacteria and can also bring fleas into your home. If allowed to go unchecked infestations can reach large numbers in just a few months. The pest control technician will lay rodenticides or traps in locations that will be effective against rodents but not place children or pets at risk. Exterminate rodents to return your property to a sanitary condition.
Why do customers choose Fantastic Services pest control in Tarneit?
Speed, efficiency and guaranteed results are just some of the things that make this pest control service a preferred choice.
A range of booking options - Call us 24/7 or log in to our online platform to check availability, or make and manage bookings.
Payment on completion - And you'll always know what the work will cost you before you make any commitment to having it done.
Qualified staff - Technicians are reference vetted, trained and certified. So you get competent professional help when you need it.
Free telephone consultation - Need some advice before you book your service? No problem, just give us a call.
Extra benefits for Fantastic Club members - Priority booking, exclusive member's only seasonal offers, the opportunity to earn credits and so much more...
Free rescheduling - Sometimes things come up. We understand that. If you need to amend a booking all we ask is a little notice.
*Data has been extracted from our internal database for the past 12 months
You can become a member of the Fantastic Club today and take advantage of all the amazing benefits that come with it, including discounted rates and special offers.
Real pest control quotes from Tarneit:
Hello, I need a rodent control service for my 5-bedroom house. I have a garage connected to the house too. We saw some mice in the kitchen and in the garage. Send us a quote,
please.
...

More
Service: Mice control
Hi, need an urgent rats control service in my 3 bedroom house. I've tried getting rid of them with poison bait I had but that seemed to do nothing, maybe a nest in my roof. M
ore than welcome to email back.
...

More
Service: Mice control
$215
Flea carpet treatment
Hi, I wanted to know if you are able to add flea and deodoriser treatments to the carpet cleaning service I have booked with you or if I would need to seek these elsewhere. Th
anks.
...

More
Service: Flea treatment
How much does pest control in Tarneit cost?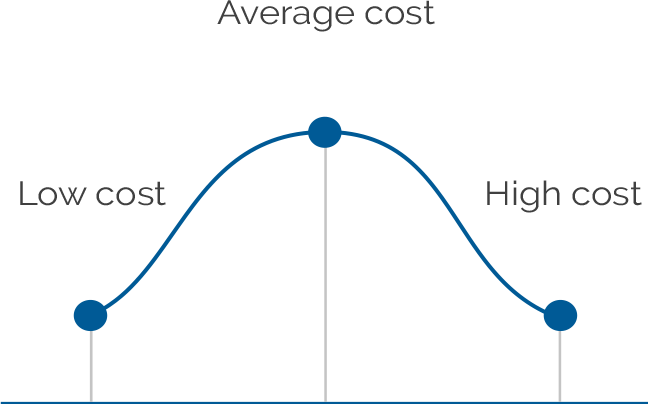 $215
$310
$670
The average cost for professional pest control in Tarneit is $310.
Almost 75% of our customers in Tarneit request a second (follow-up) visit.
1 in 5 customers becomes a member of our Fantastic Club and enjoys countless benefits!
Nearly 40% of our customers combine their pest treatment with a cleaning service!
*Data has been extracted from our internal database for the past 12 months
Become a Franchise Contractor in Australia
If you want to start your own business in Australia, contact us to learn more about our franchise opportunities. We offer professional support for all our partners in Marketing, Finance, IT, Sales, and much more.
Tarneit pest control working hours and coverage
Local line: 1300 233 268
Email: tarneit@fantasticservicesgroup.com.au
Local office: Tarneit
Working hours
Monday

8am - 6pm

Tuesday

8am - 6pm

Wednesday

8am - 6pm

Thursday

8am - 6pm

Friday

8am - 6pm

Saturday

8am - 6pm

Sunday

8am - 6pm
Postcode coverage: 3029
Other locations we cover nearby Tarneit