Cleaning project: Oven cleaning in Frankston, Melbourne
Job summary:
Hours:

2

Location:

Frankston

Number of cleaners:

1

Total price:

$194

Service:

Single oven up to 60cm + stovetop up to 4 burners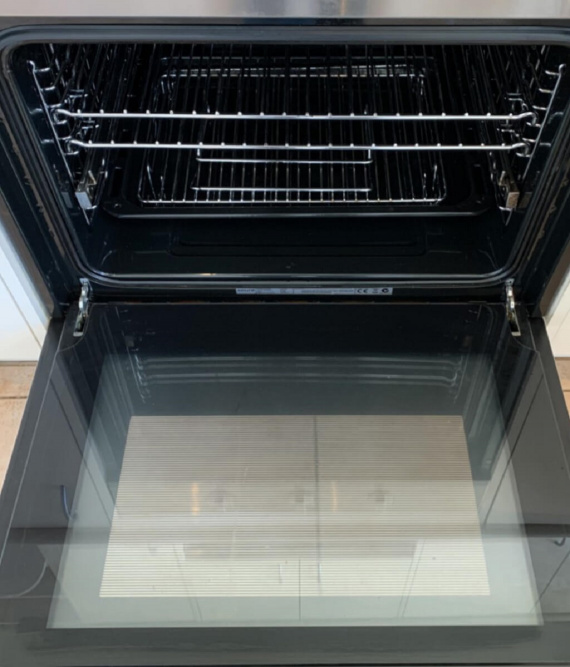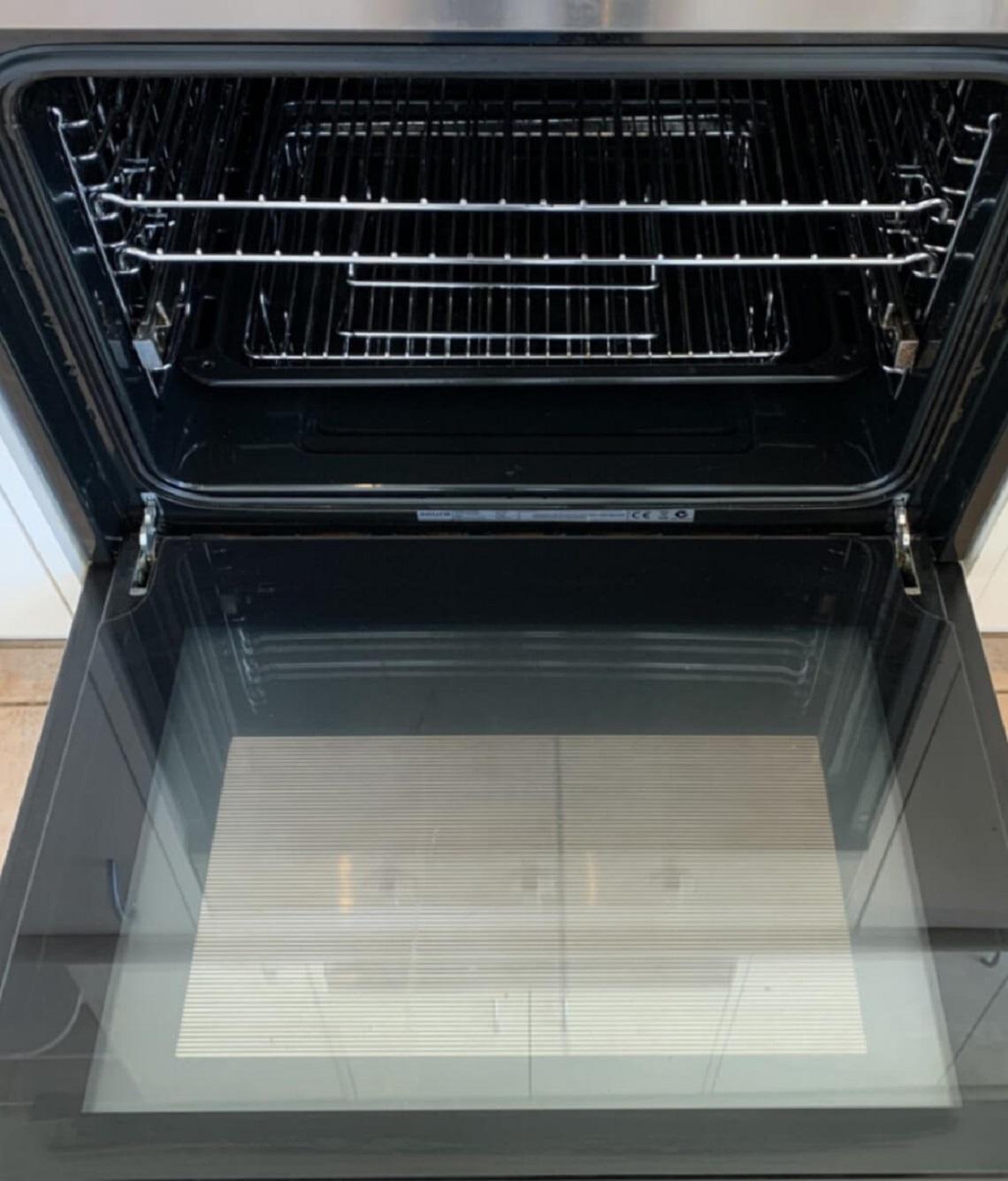 Before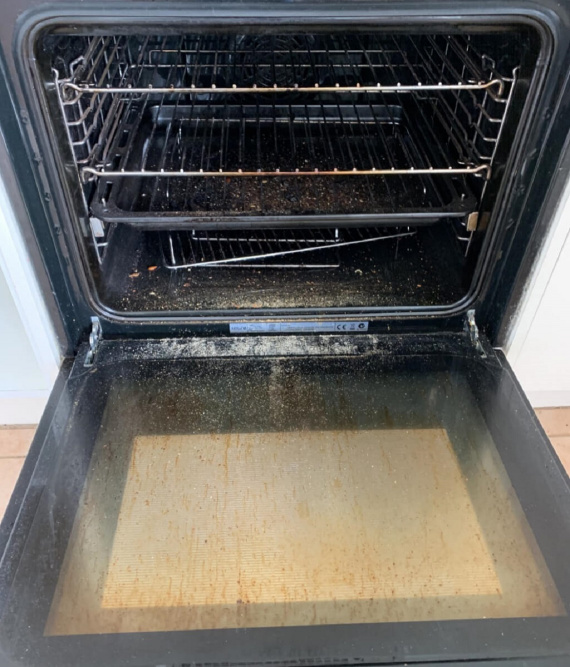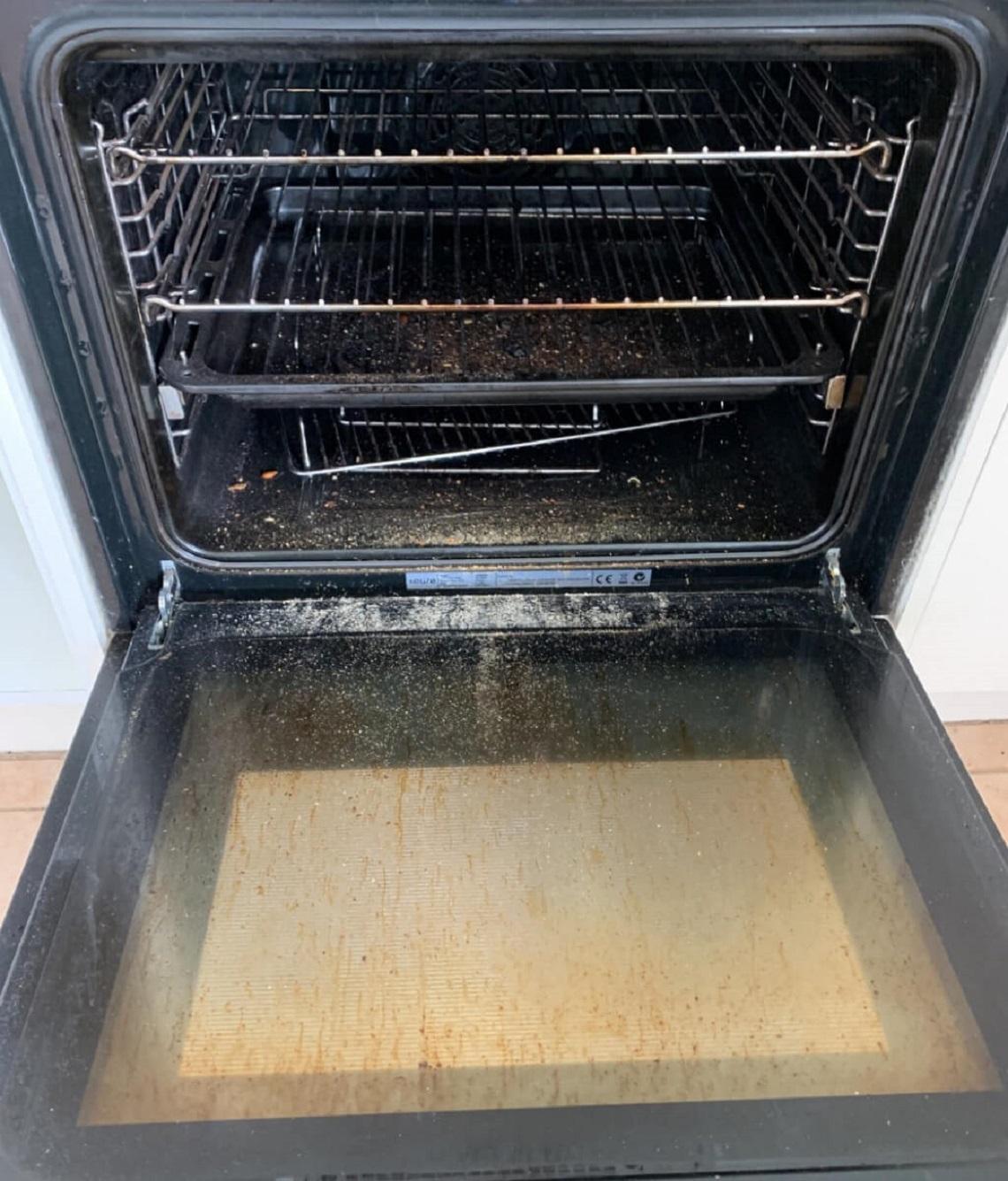 After
A regular customer of Fantastic Services who is using the weekly cleaning service requested to have their oven professionally cleaned inside and out, on one of the visits. She booked a deep cleaning for a single oven and a stovetop with 4 burners.
Read more information about our oven cleaning service.
Please, have in mind that the prices vary depending on the size of the oven, whether it's a single or a double one, if there is a stovetop cleaning included and for how many burners.
Step by step process:
The oven cleaner professional arrived at the property and the client greeted him warmly. First, the specialist tested if the oven works properly and explained the steps of the cleaning process to the client.
Then, he placed a protective mat underneath to make sure that the floor and the surrounding area is well protected. The oven cleaner proceeded with disassembling the removable oven parts - he removed the racks and the trays from the interior.
The removable parts were placed in a tank with warm water and a special cleaning solution that will dissolve burnt food residue and grease. It'll also kill bacteria and allergens. The cleaner left them to soak while he proceeded with the cleaning.
The oven cleaner scrubbed the inside of the oven thoroughly. All food residue, carbon and grease were scraped from the walls and the bottom. After that, the technician sprayed the whole oven including the oven ceiling and the inside of the door with a special degreaser. Then, the specialist removed all grime and dirt and wiped out all of the excess detergents.
The oven's exterior surface was polished and cleaned including the oven door, door handle, oven knobs and the walls with professional detergent.
The customer requested the stovetop to be cleaned as well. The oven technician first scraped the burnt-out food carefully. Then, he sprayed the burners and the area around them with a detergent to loosen up the grease and grime. After that, he wiped out the entire stovetop and left it sparkling clean.
Once the cleaning was finished, the technician assembled the removable parts back together and checked if the oven is working properly.
After that, he advised the customers to burn the oven empty for 15-20 minutes in order to get rid of the detergent smell.
Cleaning services available in the area: