Count on a Local Lawn Mowing Expert in Bundaberg
Delivering expert lawn maintenance and gardening solutions right where you are.
Equipment and tools provided
Guaranteed high-standard workmanship
Special discounts with the Fantastic Club
Wide coverage and 7-days availability
Fill the online booking form
To schedule a lawn mowing service with us, fill in your details in the online completion form. You can also contact us via phone or through the live chat option on this website. To manage your bookings from anywhere, please, get our GoFantastic mobile app.
We send a local gardening pro
The Fantastic expert will arrive on time, bringing his own professional lawn care equipment. He will follow your instructions and complete the job at hand. Upon request, the pro may be able to do some additional gardening tasks for you.
Enjoy your improved garden look
Relax in your garden space, be it with a book or while spending time with your loved ones. Now you can have more free time for yourself, too. Remember that with us, your lawn can look neat every time!
Available gardening services in Bundaberg
The Funtastic Club is waiting for you! Join today and get discounts on your services for a year! Subscribe at the same time you make a booking by clicking on the designated button and save money instantly!
The Funtastic Club is waiting for you! Join today and get discounts on your services for a year! Subscribe at the same time you make a booking by clicking on the designated button and save money instantly!
Supporting local experts who are serving local clients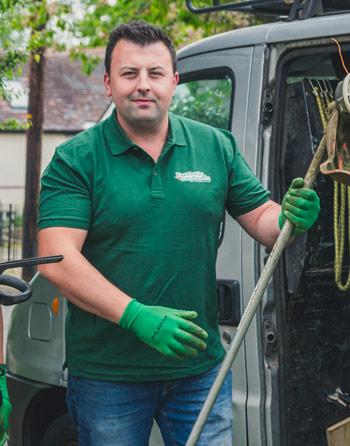 Cam is our franchise partner in Bundaberg who has years of experience in gardening and lawn care. He works side by side with 2 qualified members of his gardening team. They all employ high-end equipment, machinery and tools to deliver excellent services to local residents in the riverside town. Cam is very flexible and boasts a customer-oriented approach, so you can count on his commitment to meet your individual lawn maintenance needs and specific requests.
By hiring fellow citizens, who are professional and skilled tradespeople in their field of expertise, you will support your local market and thus, help small businesses in your area progress and remain competitive. This is one of our company's fundamental principles and we encourage you to entrust your gardening chores to our motivated Fantastic franchisees.
"A very professional and friendly gardener! I love how my lawn looks and feels now! I'll definitely use your services on a regular basis." - Catherine Johnson
Invest in a gardening/lawn care franchise business in Bundaberg, at no risk with us today! We'll provide you with guaranteed job bookings each week, according to your availability, qualifications and experience. Fantastic Services supports fully all our committed franchise partners from day one. Don't miss on our business opportunities!
Full coverage
Check if a Fantastic pro is available near you
To see if you can hire a local gardener in your location for a day and time that suits you, as well as how much it would cost, please, enter your postcode and the service name in the form below!
Working hours: Mon - Sun
Call Hours:
Mon to Sun

06:00 - 22:00

Working Hours:
Flexible by appointment.
Other locations we cover nearby Bundaberg
Close
All available areas: Bundaberg, Bundaberg Central, Bundaberg Dc, Bundaberg East, Bundaberg North, Bundaberg South, Bundaberg West in postcode 4670
Frequently Asked Questions
Q: Can I book a single lawn mowing appointment on a Sunday?

A: Our company operates all week round, including weekends and public holidays. Subject to availability and location, we'll do our best to assign a local pro to assist you on a Sunday.

Q: Is the service charged per hour?

A: Yes. Our lawn care and garden maintenance solutions are executed and charged on an hourly basis.

Q: Is it cheaper if I book a regular lawn mowing service with you?

A: Regular clients benefit from our discounted prices when they join the Fantastic Club and become a member of the subscription-based programme for a year.

Q: Do I need to provide access to electricity?

A: No, the gardeners and lawn care experts employ industry-grade, petrol-powered equipment and tools.
Q: How do I pay for the service?

A: We accept cash and card payments. Please, contact us in advance if you are looking to pay, using a different payment method.

Q: Do I need to postpone my appointment if it rains?

A: The gardeners are ready to work in light rain, as long as the task at hand can be performed in wet weather conditions. Note that your lawn can get damaged if trimmed while it's raining. In that case, we'll reschedule your booking for another day and time.