Organise your appointment
Schedule your service through our online booking form or by giving us a quick call.
Say "hello" to your carpet expert
The technician will arrive on the appointed day and time to begin your service.
Enjoy your day
Now that all the hard work is left to the experts, you can enjoy the rest of your day doing the things you love.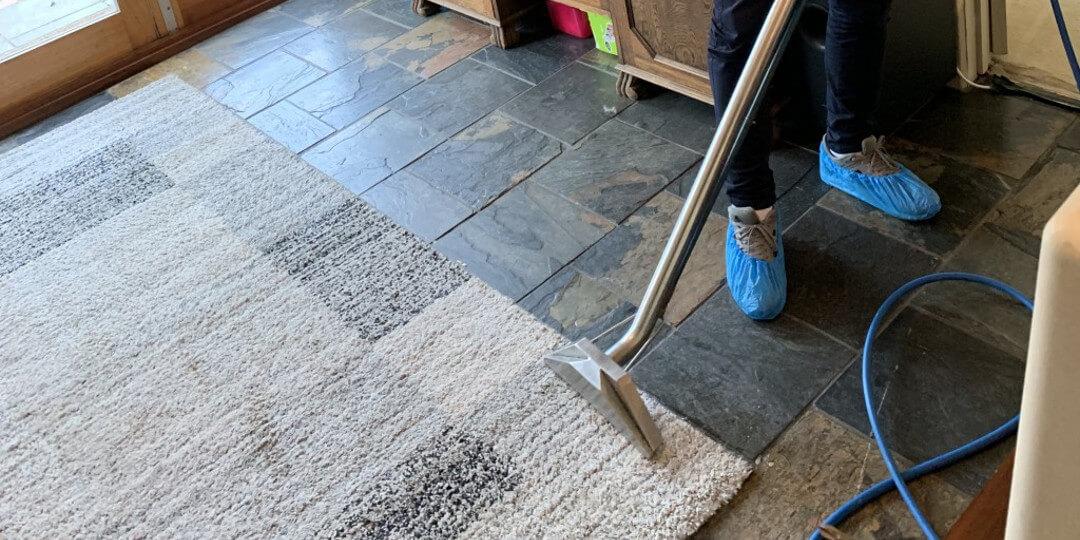 The many benefits of carpet cleaning in Bundaberg
Better than carpet steam cleaner method - We use advanced carpet cleaning machines to apply the superior hot water extraction method.
A fast response when you need it - Use the online platform to instantly arrange weekend appointments as well as weekday ones.
For all types of carpeting and rugs - We use both wet and dry cleaning methods so we have the means to treat all types of fibres and fabrics.
Fantastic Club perks - We appreciate our clients and that's why we've created the Fantastic Club. By joining it, you get a number of special privileges.
For all types of carpets and rugs - We provide both wet and dry cleaning for carpets and rugs so we can easily clean all your items.
Carpet cleaning experts you can trust - The professionals know how to clean even the most delicate carpets and rugs. You can rely on them entirely.
Carpet cleaners in Bundaberg who use approved methods
Your carpet cleaner in Bundaberg is trained to work to a protocol that guarantees the best and most even result possible.
Inspecting your carpet
A professional carpet cleaning technician will thoroughly inspect your carpets and rugs before starting the cleaning process. It is important to identify the materials they are made from in order to determine the best way to clean them. The technician will also be on the lookout for any stains that may require special attention.
Deciding on the cleaning method and prep work
Once the specialist has assessed your carpet, they will determine the best method of cleaning. If there are any stains present, they will be pH-tested to determine the most effective way to remove them. The carpet will then be thoroughly vacuumed with a powerful machine. Any areas of high traffic or stains will be pre-treated with a specialised product designed to break them down.
Deep cleaning
After your carpets and rugs are pretreated, the technician will use a machine to deep clean them. The machine injects hot water and detergent under high pressure, dislodging all the dirt and dust that has accumulated over time. This leaves your carpets and rugs looking and feeling like new again. What's more, our carpet cleaning machine is equipped with a powerful suction attachment that removes moisture and dirt constantly. This way, we are able to remove about 95% of the moisture, leaving your carpets and rugs clean and almost dry.
After cleaning
To keep your carpets and rugs looking pristine, the carpet cleaner will treat them with a stain-repellent spray. This will create a barrier against any accidental spills or stains. Not to mention, it'll be much easier to clean them down the road. Most importantly, be sure to allow your carpets and rugs to air dry for 3-6 hours; open a window if possible to speed up the process.
Other services you could add to your carpet cleaning booking in Bundaberg
Upholstery Cleaning
Looking to get your upholstered furniture looking and smelling its best? Then you'll want to call in the professionals. With years of experience in the industry, our cleaners know exactly which products and methods to use when it comes to furniture and upholstery. Whether your furniture is best suited for hot water extraction or dry cleaning, we'll be able to provide you with an expert opinion and get your home looking and smelling fresher than ever.
Oven Cleaning
Would you like your oven to be professionally cleaned? We can do it for you quickly and easily. Ovens that are professionally cleaned use less energy because they heat up faster, so it's beneficial for both your appliance and your energy bill. Our cleaners will come to your home and clean your oven thoroughly, leaving it almost as good as new. If you hate cleaning the oven as much as most people do, let us take care of it for you. You won't regret it!
Mattress Cleaning
We know how important it is to have a clean and comfortable place to sleep, which is why we offer professional mattress cleaning services. Our technicians will come to your home and thoroughly clean your mattresses, using eco-friendly methods that will leave them fresh and free of dust and stains. We recommend having your mattresses cleaned at least every six months to create a healthy bedroom environment.
End of Tenancy Cleaning
If you're looking for a thorough cleaning of your rental property before you move out, look no further than our end-of-tenancy cleaning services. We will make sure that every nook and cranny is clean and sparkling so that you can get your deposit back without any problems. Tenants who don't meet the cleaning requirements set out in their tenancy agreements often have a hard time getting their deposits back, so don't take that risk - let us handle the cleaning for you.
1h 40min
average job duration
2 Bedrooms
most common unit
*Data has been extracted from our internal database for the past 12 months
You can become a member of the Fantastic Club today and take advantage of all the amazing benefits that come with it, including discounted rates and special offers.
Carpet cleaning quotes from Bundaberg:
$145
2 Bedrooms 1 Living room
Hello, my husband and I are moving out of our apartment and need the carpet cleaned as per our lease agreement. We move out on 1 February so would like the carpet cleaned on 2
February. We are in a ground floor apartment with two bedrooms, a living room and a small entrance hall. Can you please provide a quote and also let me know if you are available on 2 February?
...

More
Service: Carpet cleaning
$205
2 Bedrooms, 1 Dining room, 1 Hallway, 2 rugs
We like to get a price quote. We have 2 bedrooms, a walk-in closet, 1 living room, 1 hallway and 1 staircase for carpet cleaning. We also have 2 rugs for cleaning as well.
Service: Carpet cleaning
I have one bedroom, a rug to be steam cleaned.
Service: Carpet cleaning
How much does carpet cleaning in Bundaberg cost?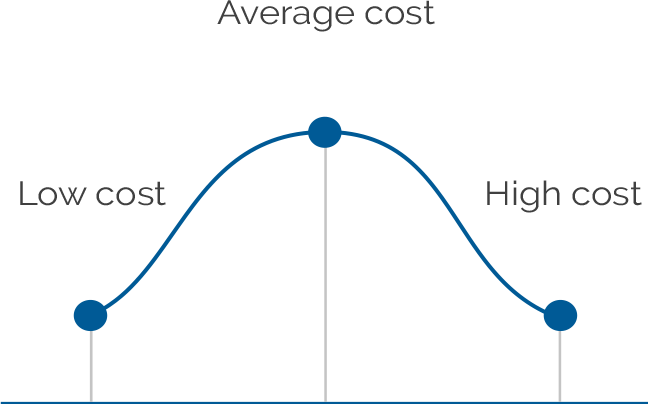 $83
$105
$376
On average, the price for carpet cleaning in Bundaberg is $105.
The majority of people, who book carpet cleaning in Bundaberg have 2-bedroom properties
The most common duration carpet service in Bundaberg is around 1 hour and 40 minutes
On average, every second client booked the Fantastic Club to save money
*Data has been extracted from our internal database for the past 12 months
Check prices and availability in Bundaberg
Local line: 1300 233 268
Email: bundaberg@fantasticservicesgroup.com.au
Local office: Bundaberg
Working hours
Monday

8am - 6pm

Tuesday

8am - 6pm

Wednesday

8am - 6pm

Thursday

8am - 6pm

Friday

8am - 6pm

Saturday

8am - 6pm
Postcode coverage: 4670
Areas we cover within the city: Mon Repos, Kalkie, Bargara, Avoca, Norville, Walkervale
Other locations covered nearby: Sunshine coast, Brisbane, Gold Coast
More services you might need in Bundaberg